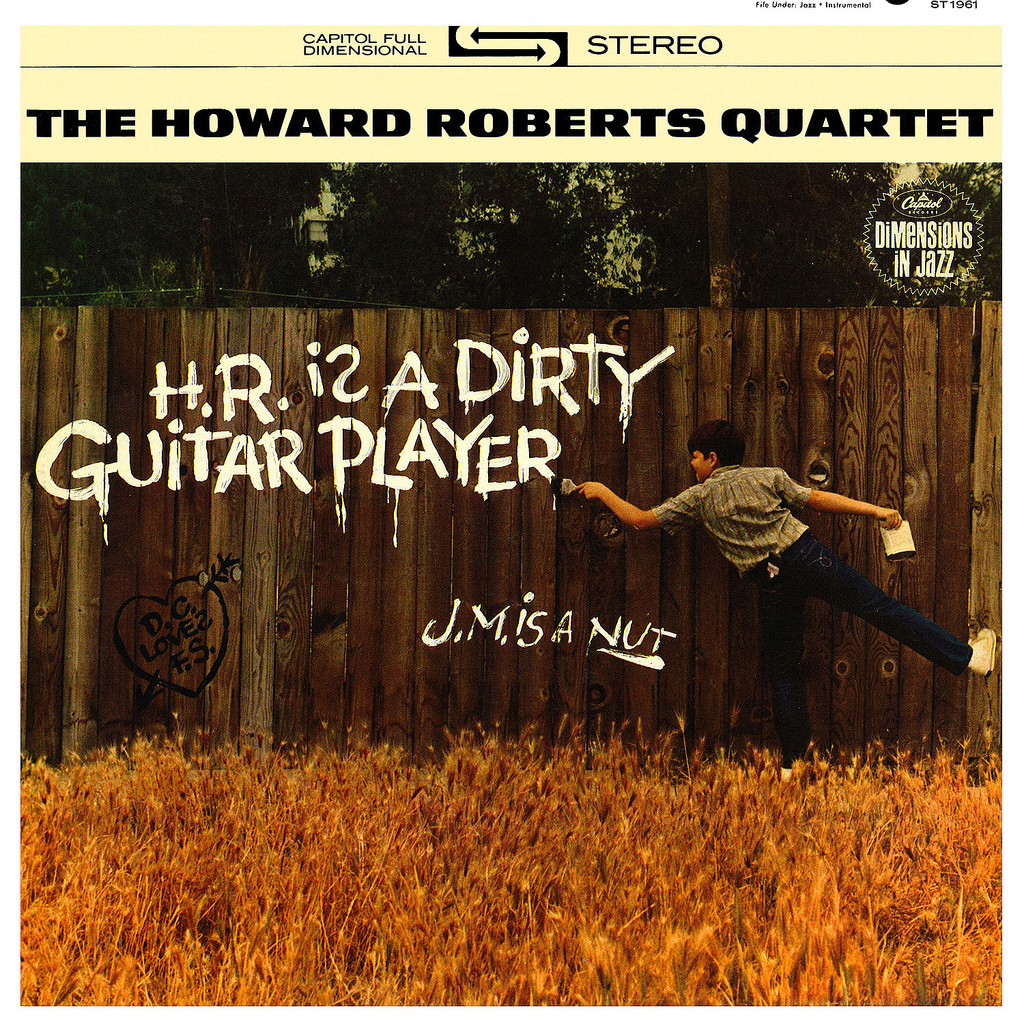 http://www.beautifulsongoftheweek.com/wp-content/uploads/2018/04/Howard-Roberts-Dirty-old-Bossa-Nova.mp3
Quick quiz: It's Friday night. You're getting ready to go out. What song do you put on?
Most people have a getting-ready-to-go-out jam. A song that gets your blood flowing, your feet moving, and makes you start singing into the mirror. A song that has, basically, the exact opposite effect of most of the music featured on this blog.
When I was in university, that song for me was the fittingly-titled, "Jam" by A Tribe Called Quest. I knew all the lyrics, and would even lip-synch along with the phone conversation at the beginning; a sight that would make any roommate who walked in laugh uneasily while backing away slowly.
One of the things about that song that made it so good was the jazzy sample at its heart. Ali Shaheed Muhammad, the DJ primarily responsible for the jazz-infused sound of A Tribe Called Quest, was a kind of musical alchemist. He could take the chilliest of the chill and make it danceable. Case in point: the sample from "Jam" was taken from this week's feature: "Dirty Old Bossa Nova" by Howard Roberts. One makes me dance, the other makes me slide horizontally in my chair until I'm ready for a nap.
My Friday nights are a bit different now than they were 20 years ago when "Jam" was my soundtrack. Now, on a perfect Friday, I'm in my PJs by 8.30, sinking into the couch, having a quart of ice cream and a glass of wine.
And, in a nice bit of sample-based symmetry, my soundtrack is Howard Roberts.
What makes this a beautiful song:
1. The bass slides slightly after hitting its high notes, as if it's just a bit too tired to stay up there for too long.
2. As in any bossa nova track, the groove lies in the rim hits: tap-tap-tap….tap-tap.
3. At 1.41 everything cuts out for a second, as if the band has fallen asleep. Then the guy holding the shaker realizes that they haven't finished yet, so he gently shakes them back on track.
Recommended listening activity:
Playing a game of "who can get to bed faster" against the sun.
Buy it here.
The post Week 415: "Dirty Old Bossa Nova" by The Howard Roberts Quartet appeared first on Beautiful Song Of The Week.