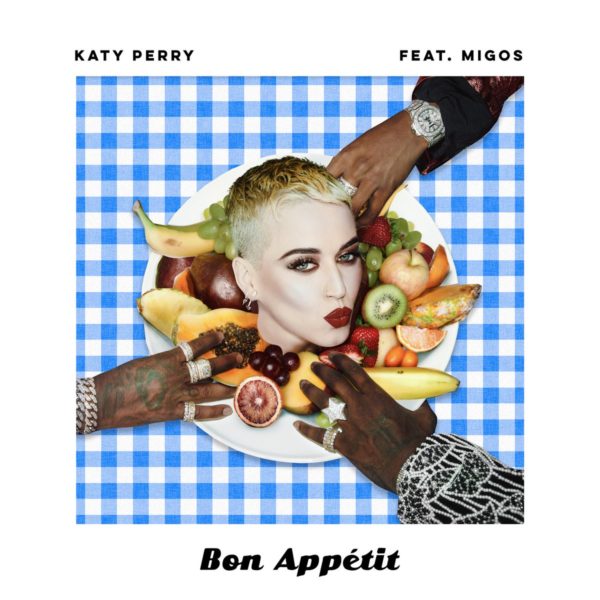 It's album number 4 for Ms. Katy Perry and it comes as no real surprise that the singer's loyal fan base is more than excited to hear what she has in store. Kicking the new era off with her Skip Marley-assisted single, "Chained To The Rhythm," it's now on to single number two, which she hopes that your appetite is ready for.
Titled, "Bon Appetit," the new single marks for another change of pace for the superstar. Catchy in every aspect, Katy even goes on to call on the three gentlemen of Migos who doesn't hold back from bringing forth their individual styles on the track.
From the first few listens, there will be no denying that this record will serve as another hit for all parties involved. Only increasing the present excitement for her new LP, it's time for a 2nd appetizer before the full course meal. Take your listen to "Bon Appetit," featuring Migos, below.
The post NEW MUSIC: Katy Perry – 'Bon Appetit' (Feat. Migos) appeared first on Def Pen.