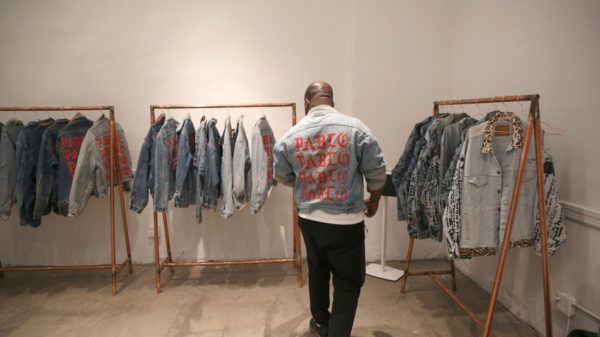 Recently, Forever 21 caught the back end of the hand. The popular retail brand received unpopular feedback from shoppers on certain merchandise choices.
Shoppers peeped mimicking off hand. The clothing, reading "Saint Francis" from the store was mimicking Kanye West's Saint Pablo Tour Merch. His merch read "Saint Pablo", theirs "Saint Francis". The retail company used the same font and design for the items of clothing. As well as the Pablo Merch, Forever 21 is supposedly also mimicking the rapper's Calabasas Collection.
@Forever21 BITTING KANYE SO HARD WITH THE GRAFFITI JACKET, PABLO MERCH, AND EVEN THE PLANET KOSMOS FONT USED FROM CALABASAS. @TeamKanyeDaily pic.twitter.com/RjZ2T12clF

— SLVSTR (@Ibnmargiela) April 13, 2017
Hence, this isn't the first time they've copied from other fashion lines. Recently, Puma sued them for stealing Rihanna's Fenty line of slippers and slides. The billion dollar retail company has also came under fire for copying Thrasher and Tumblr artists.
The post Shoppers Call Out Forever 21 "Pablo" Merch appeared first on Def Pen.