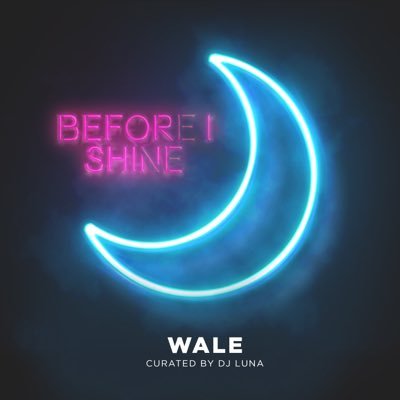 Slowly but surely, everything appears to be coming together when it comes down to the impending release of Wale's forthcoming studio album, Shine. Anticipated by many fans as the two year mark quickly approaches since the release of The Album About Nothing, it's evident that Wale has a lot to say due to new life changes, experiences, and more.
As of recent, the rapper has treated fans to a slew of freestyles and tracks like, "Groundhog Day," "Folarin Like," and a few others that have kept fans pleased as the finishing touches are put on his new LP. Slated to hit the road in May for "The Shine Tour," Wale has teamed up with DJ Luna, who has curated his latest mixtape, Before I Shine.
Comprised of all of Wale's recent releases, even a brand new treat was included as he shares, "You Got It Freestyle." Putting all his ducks in a row as a new musical chapter is ready to unfold and be shared with people all over, Wale and DJ Luna are a winning team at the moment.
Check out Before I Shine, in its entirety, below.
Wale & DJ Luna – Before I SHiNE
The post Wale Teams With DJ Luna For New 'Before I Shine' Compilation Mixtape appeared first on Def Pen.