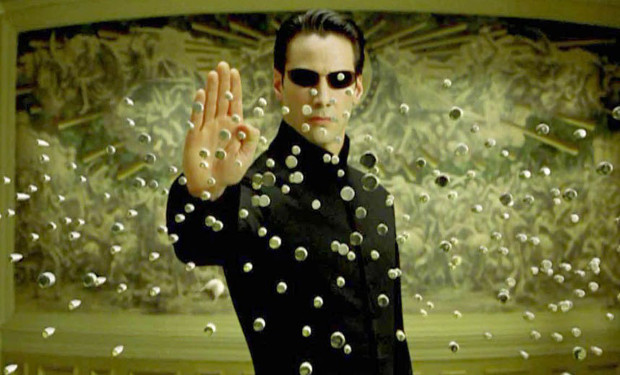 Sources via The Hollywood Reporter have indicated that a reboot of The Matrix is officially in early stages of development at Warner Bros. The 1999 movie starring Keanu Reeves is considered one of the most memorable and iconic sci-films of all-time, which of course became a trilogy with The Matrix Reloaded and The Matrix Revolutions.
According to THR, Zak Penn is slated to write a treatment for the reboot, and according to sources, there's potential interest in Michael B. Jordan starring in the film (relation to Morpheus?). The studio has yet to confirm official plans for the reboot, leaving all to speculation for now.
One thing seems to be certain — the Wachowski siblings, who wrote and directed The Matrix trilogy, are not expected to be involved with the relaunch. Joel Silver, who produced the original trilogy, reportedly pursued Warner Bros. about doing another installment of the movie, but he sold his rights to all of his movies to the studio in 2012.
With nothing official yet announced, we'll wait to find out who Warner Bros. will tap for the reboot. For such a coveted and classic series, the effectiveness of the project will be determined by the people involved, including the newly selected Matrix cast.
The post Warner Bros. Reportedly Developing Reboot of 'The Matrix' appeared first on Def Pen.