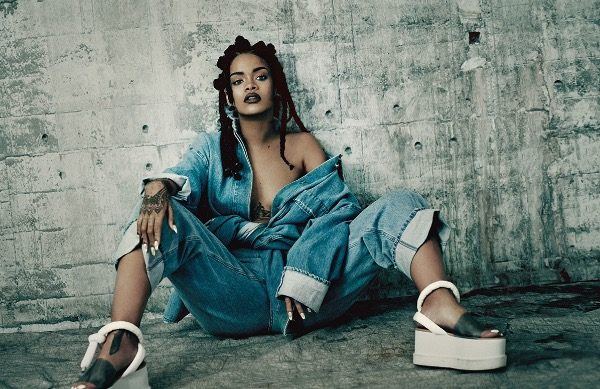 More wins roll in for Rihanna and it comes from her latest body of work, ANTI. A successful era of its own as it spawned a world tour and hit singles, Rihanna is still adding accomplishments to her name and the latest one comes with the success of her current single, "Love On The Brain."
With no full-fledged promotion and massive campaign behind it, Rih's "Love On The Brain" currently sits in the top 5 of the Billboard Hot 100. As it reached that peak, it also marks a new win to the Rihanna column as she Surpasses Elvis Presley for the most top 5 hits on the Hot 100 chart.
Rihanna breaks out of a fifth-place tie with Elvis Presley (who tallied 21 top fives after the Hot 100's 1958 inception; his career predates the Hot 100, as he first hit Billboard charts in 1956). The only artists with more top five Hot 100 hits than Rihanna: The Beatles (29), Madonna (28), Mariah Carey (26) and Janet Jackson (24).
A great look for Ms. Fenty as she doesn't appear to be slowing down on the musical circuit any time soon, it is very possible that we could see Rihanna break The Beatles' records in the next few years! Congratulations to the bad girl, Rihanna.
The post Rihanna Surpasses Elvis Presley With New Billboard Record appeared first on Def Pen.