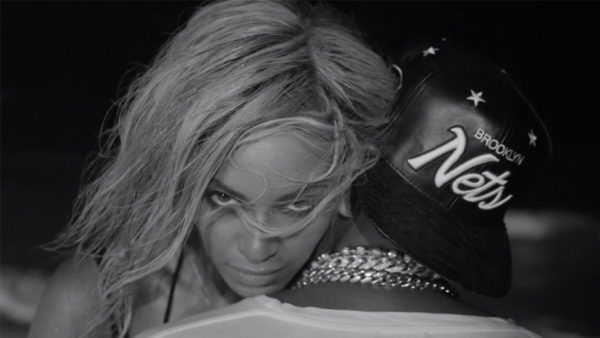 By now, and even way before then, Beyonce's "Drunk In Love," from her self-titled album, has went on to become once the singer's most impactful records across the world. Serving as the lead single from Beyonce, and being one of many music videos from the album, the visual has went on to be seen by millions across the globe. Over 3 years later, it appears that Beyonce may be headed to court as the singer is being sued for the use of the Roc-A-Fella logo in the music video, according to TMZ.
Dwayne Walker is looking to sue the singer as Jay Z's Roc-A-Fella chain was briefly displayed in the music video without his "permission." Being that he is the designer of the logo and feels that any use of the logo should be approved by him, Dwayne has also sued Jay Z in the past for $7 million, but did not come out victorious.
If his past attempts are anything to go by, Mr. Walker may take a loss to both husband and wife. Constantly praised for her business savvy ways, surely Beyonce's will have this handled without a worry.
The post Beyonce Sued For Use Of Roc-A-Fella Logo In 'Drunk In Love' Music Video appeared first on Def Pen.