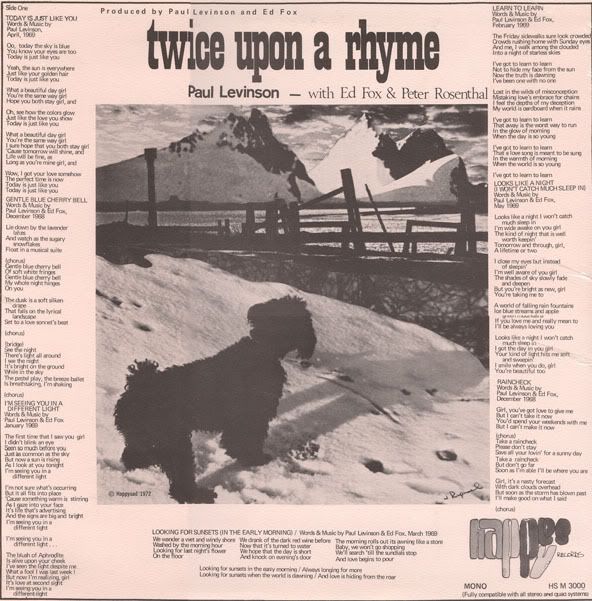 YouTube has more than 80 videos of my
Music
- posted over the years by me and other people I know, don't know, and am getting to know. Thought I'd start the New Year by posting each of them, one per day, on Twitter. I'll likely discover more as the year progresses, and I'll post links to them, too.
This page will be a list, updated daily, of each video I post on your YouTube, for those who would like to keep track. A more or less complete discography is here, and lyrics to some of my songs are here.
1. 1 January 2018: Today Is Just Like You, from my 1972 album Twice Upon a Rhyme, words and music by Paul Levinson, April 1969; also recorded by Sundial Symphony (Robbie Rist and Don Frankel) in 2015 (that video will be listed here, likely sometime in February 2018).