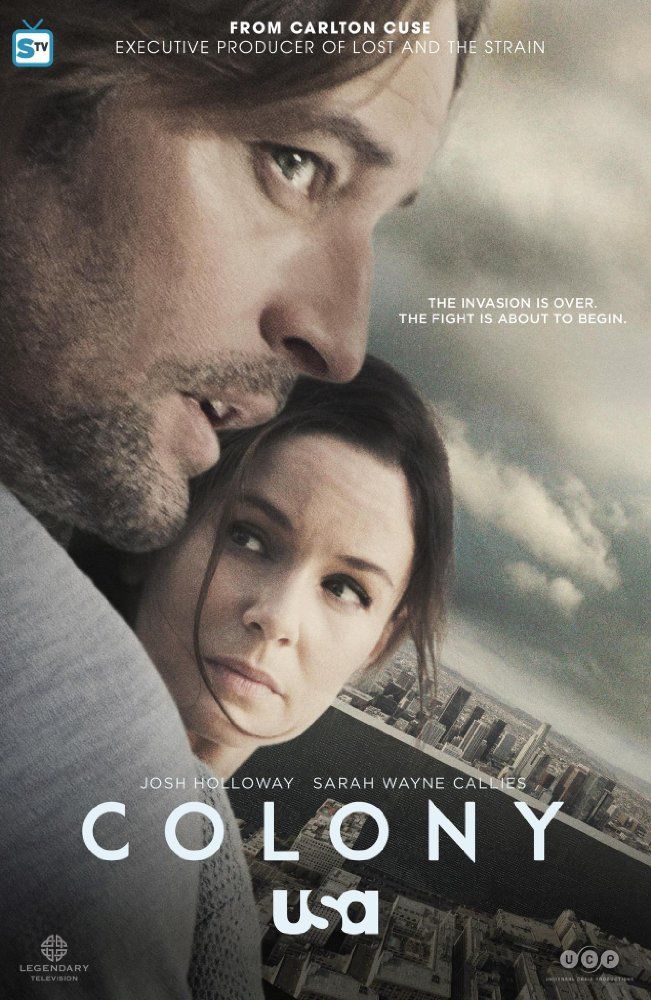 As an article in Vox aptly observed,
Colony
is "is accidentally the most relevant show on television". That's because, as I've been saying since the beginning this second season,
Colony
- like
The Man in the High Castle
- tells us the story of resistance to an America under fascist rule. In
Colony
, the fascists are aliens from space and American collaborators, in
The Man in the High Castle
, the fascists are Nazis and American collaborators in an alternate reality in which the Nazis won the Second World War. In both stories, the accidental but profound relevance is to the person in the White House today, and his sympathizers and collaborators.
We're of course in much better shape than the good Americans in either series. We still have judges who can strike down a particularly fascist executive order. But we have a flood of soulless fascism in the wings and closer to resist.
In
Colony,
our heroes are doing the best they can, in whatever ways they can. Their losses are grievous, and they're always on the verge of losing more. But they fight on, taking ever more chances, as everyone including members of their not so extended family side with the overlords.
Katie's sister, tonight, was conflicted but in the end still turned Katie and Will in. In the end, their bravery succeeded, but it was a close call, and they both know, all the resisters know, that things are likely to get worse.
We're still a long way off from that, of course. But let's not kid ourselves. The very fact that the Vox article strikes a chord, the very fact that
Colony
has increasing relevance to what we see on the news, should give us pause - and inspiration.
And that's not fake news.
See also
Colony 2.1: Prelude ... Colony 2.2: 1969 ... Colony 2.3: The Wall ... Colony 2.7: Countdowns and Intentions ... Colony 2.8: What Passes for a Happy Ending ... Colony 2.9: Together Again

And see also
Colony 1.1: Aliens with Potential
...
1.2: Compelling
...
1.5: Questions
...
1.6: The Provost
...
Colony 1.7: Broussard
...
Colony 1.8: Moon Base and Transit Zones
...
Colony 1.9: Robot Arm
...
Colony Season 1 Finale: Not Quite Enough