Being in the public eye is pretty much the job description for Celebs. And when they sign up for the fame, they also have to accept the critiquing that comes along. Hence, the only thing that they are required to do, apart from being great at whatever it is that they do, is that they have to look their best at all times. After all, no outing goes unnoticed and must be made the most of. But sometimes the celebs mess it up. Be it a frivolous Outfit, bad styling or plain tastelessness, even the best dressed celebs sometimes fumble, giving us reasons to complain. However, instead of sulking they should take the criticism constructively and use it to win it with their looks. The offenders this week are:
Neha Dhupia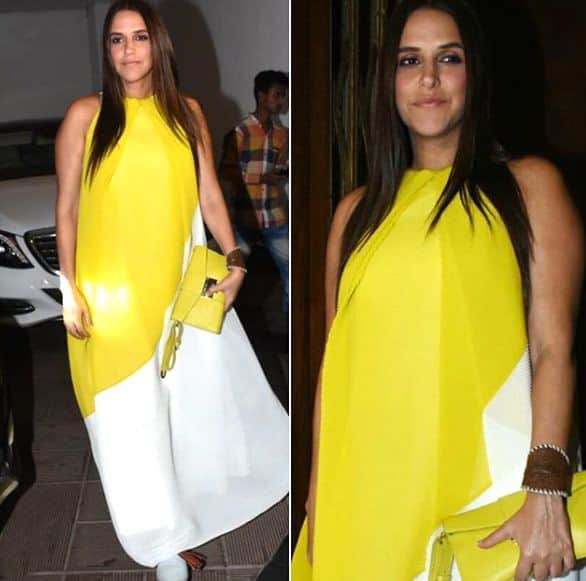 Neha Dhupia stepped out looking like a runny yolk and egg whites. Don't blame us for the comparison. She seems to be asking for it. We really miss the actress' old fashionable self and wish fervently that she would go back to donning ensembles that are more than just drapes.
Freida Pinto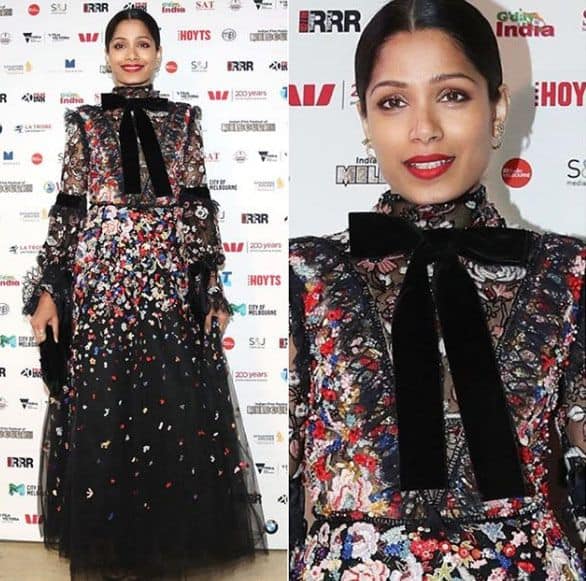 Ahem. When we called you India's gift to the world, we didn't want you to actually dress like one, Freida. While the outfit itself looks like something that the cat dragged in, the bow at the neckline added insult to injury. If she was trying to make a statement, it surely got lost under the many layers of tulle and lace that's on her. Unless it is Halloween, we want to see this dress burnt down to ashes.
Esha Gupta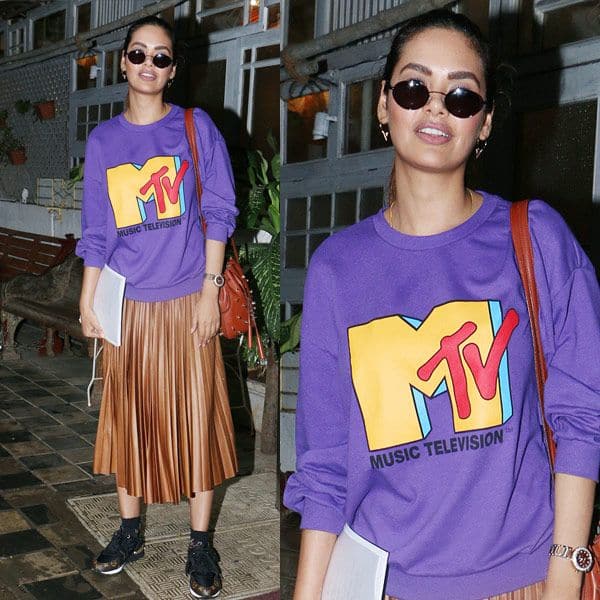 Esha seems to have got the memo all wrong. When they say, dress young, they don't mean school girl young! And even if that's the look you are going for, at least refer to the notes taken down during art class and colour coordinate. Purple and brown don't even dare come close together on the colour wheel and here, Esha has gone ahead and worn them together. Oh, the horror!
Taapsee Pannu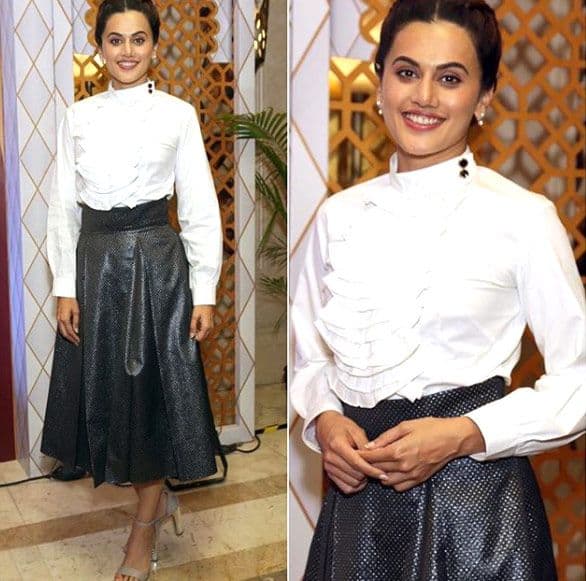 Unless you are auditioning for a role in The Nun, we don't understand why would you wear this outfit, Taapsee. Right from the buttoned up, full-sleeved shirt to the conservative-length skirt, this outfit has us cringing. The bling on the skirt and the undesirable pleats, too, has us wondering as to what exactly is going on. And don't even get us started on the ugly ruffles on the shirt!
Sonakshi Sinha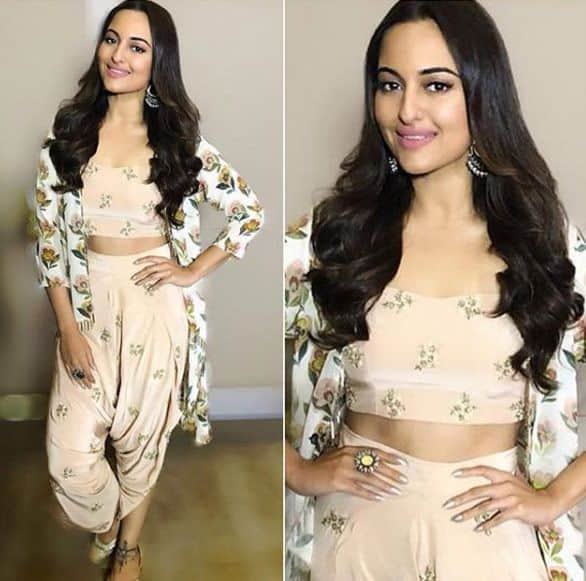 Honestly, we have been quite impressed with Sonakshi's styling for the promotions of Happy Fir Bhag Jayegi so far. But she seems to have slipped with this one ensemble again. While the dhoti pants and tube top seem cute, the jacket thrown over it, doesn't belong to this outfit at all.
That's all for the week…let's hope that the celebs have a more fashion-forward week ahead.