Amitabh Bachchan and his Twitter woes don't seem to come to an end. Earlier, Shah Rukh Khan dethroned him from the number one position of most-followed Indian celebrity on Twitter. Then Bi B demanded an explanation from Twitter about his reduced number of followers and threatened to quit the micro-blogging site. Then he came back on the app the next day and retweeted stuff like "It is warmer, when you're here." and "I can't control my feelings, but I hate how my feelings can control me." by random Twitter handles. Not to forget in 2015, Big B's Twitter handle was hacked and started following sex sites. I know it is hard to catch up but you are BollywoodLifers, guys, and we have to learn of this new development in the chain of events. There is an itsy-bitsy possibility that the superstar's account has been hacked. AGAIN.
Now we are not sure of it, but that seems to be the best-worst case scenario here. If you check out the kind of handles he has been following lately, you will also spot something fishy. We know that Amitabh Bachchan has hosted the season 3 of Bigg Boss. But little did we know that he was a big fan of the season 11 of the reality show. The actor has started following fan clubs of Hina Khan and Shilpa Shinde. And it doesn't stop there. Priyank Sharma, Vikas Gupta, Benafsha Soonawalla's fan accounts are being followed by him too. Now, either Amitabh is a big fan of Bigg Boss 11 or his account has been hacked by a reality show enthusiast! We are open to any other explanations for this rare phenomenon.
It is still okay that he is following original accounts of former Bigg Boss contestants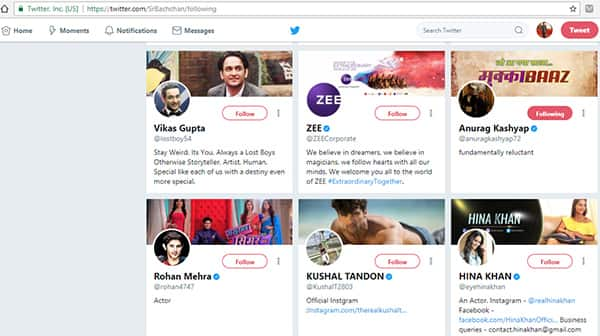 But why is he also following fan pages of reality show stars?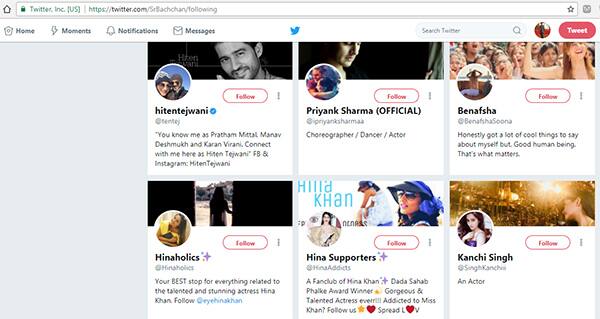 Is Big B a big fan of controversial contestant Hina Khan?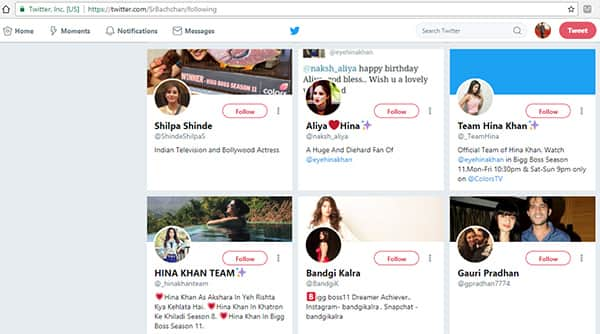 Shilpa Shinde or Hina Khan, sir? Make up your mind?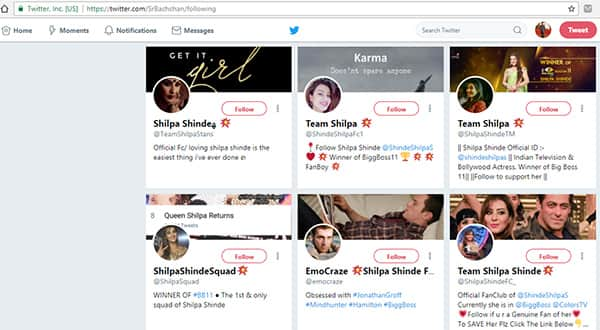 The actor is following way too many Shilpa Shinde fan pages.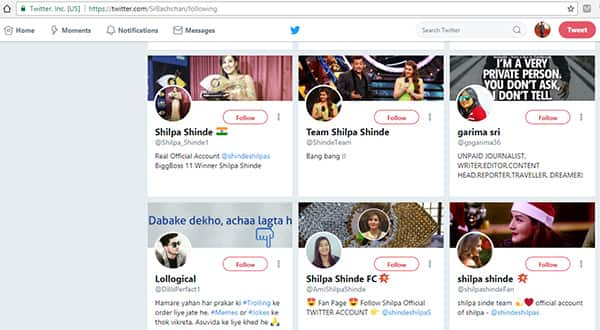 The actor is also literally following every airline that you can think of – from Etihaad to Qatar to Vistara.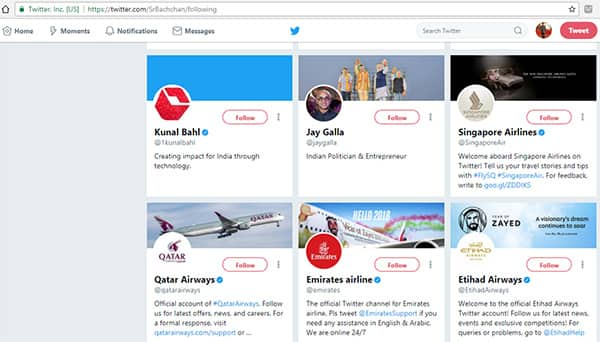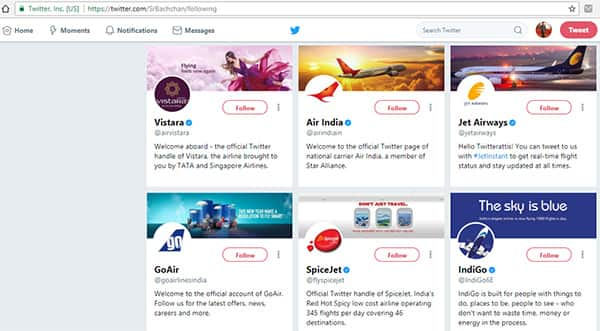 Also, check out the weird retweets from Amitabh Bachchan's handle!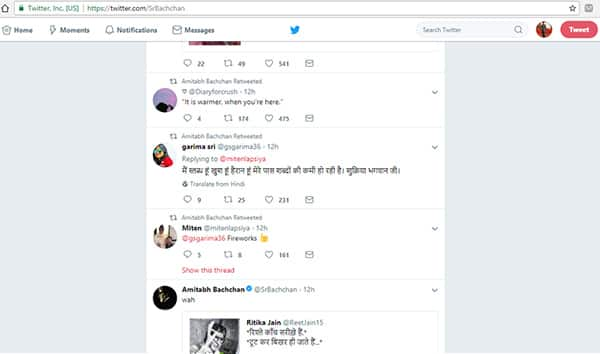 Well, we are eagerly waiting for an explanation from Big B. We'd be far more excited to learn that he, in fact, is a Bigg Boss 11 fan that to know that his account was hacked. Maybe he is hinting that he is open to returning to show? Okay, that might be a long shot. What do you guys think is happening? Tell us in comments below!