It's been a mix of good, bad and ugly for Bollywood this year. Where Kareena Kapoor Khan and her baby Taimur Ali Khan made sure to make the internet a better place to live in; the other side has been equally stressful with controversies like Kangana Ranaut and Hrithik Roshan's never-ending legal fuss to Deepika Padukone facing life-threats over the Padmavati row. Quite a few personal relationships too have gone kaput with rumours of Alia Bhatt – Sidharth Malhotra and Varun Dhawan-Natasha Dalal's long-term affair coming to an end. However, like they say if it's not happy, then it's not the end….Anushka Sharma and Virat Kohli came at the right time to announce their wedding and restore everyone's faith in love with their oh-so-dreamy pics. So with just one week to go for the new year to begin, we give you a quick lowdown of all that happened this year…
Taimur obsession!
Starting with this little one who has been breaking the internet ever since he's born. Although neither Kareena nor Saif Ali Khan are on social media but Taimur's pictures have become such a hit on the web that he already has over 100 fanclubs to his credit. We still remember the first pic of his, the newborn one from the hospital followed by the next one with the camera zooming into his grey eyes…and there began the Taimur wave taking over the internet like there's no tomorrow.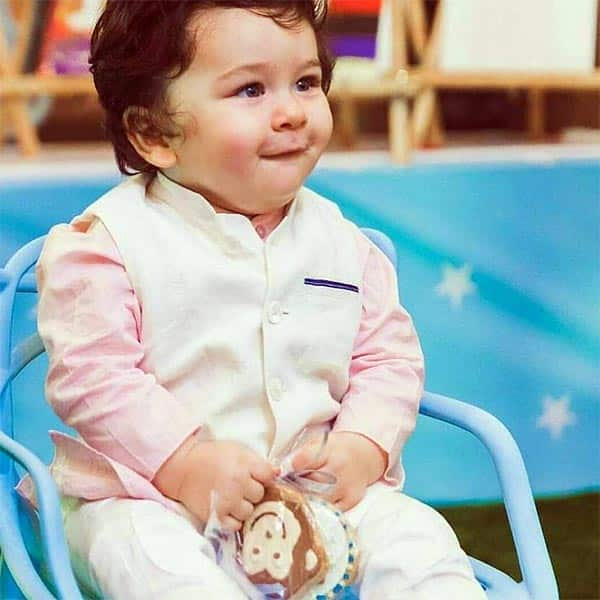 Just recently, Taimur turned one(December 20) and his birthday pics are still making everyone crush harder on what they call,"the most gorgeous baby on this side of the equator." Also read: 21 pics from Taimur Ali Khan's first birthday bash that's totally winning over the internet
Ranbir-Mahira's viral pic
Just when the buzz was strong that Ranbir's mother Neetu Kapoor is hunting for the perfect girl for Ranbir to get him married, pictures of him and Mahira from their secret holiday went viral. The two looked relaxed and pretty much at ease in each other's company, leaving everyone shocked if they are dating! However, what was worse was to see how a certain section of the society reacted to Mahira's backless outfit and the fact she was smoking with Ranbir. She got shamed for setting a bad example. In fact, many from Pakistan expressed their disappointment by threatening to disown her from their community.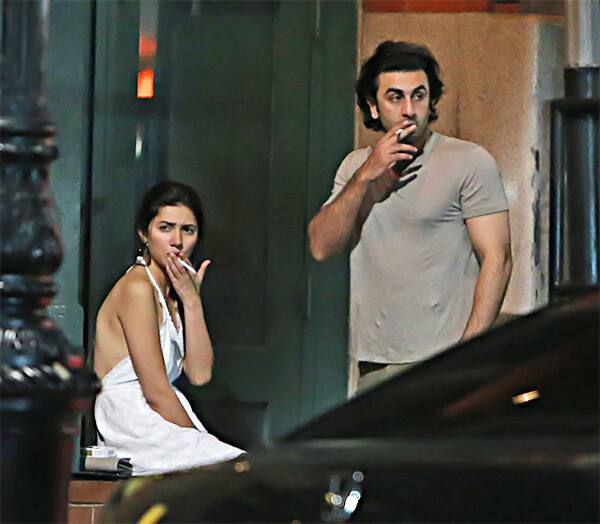 Although Mahira hasn't addressed her 'alleged affair' with Ranbir as yet but she did react to all the criticisms saying, "I'd be lying if I said that I decided right off the bat that I wouldn't respond to this controversy. And I'm a very strong woman but when all of this happened, I was completely shattered and broken. I would think about posting a statement every day. Then I would stop myself because I just wouldn't know what to say. To be honest, I understand where all the criticism came from and it didn't come from a place of hate. I'm not talking about the trolls but those who were genuinely disappointed to see those pictures. It's the same disappointment that my nani or my mamoo would have felt seeing that. So even now when I meet an older lady who says that she didn't like the pictures, I'm quick to apologise." It's left to see what turn does Ranbir and Mahira's relationship take, hereafter…
Kangana's "silly ex" finally responds
It's been almost two years since Kangana has been demanding justice in her "controversial affair" Hrithik Roshan, be it personally or legally. The two slapped notice at each other, washed their dirty linen in public by leaking private mails/pics, yet the fuss hasn't died down. In the middle of this year, Kangana further decided to voice her disturbing past on national television by appearing on shows like Rajat Sharma's Aap Ki Adalat and chat show with Barkha Dutt. But this time, Hrithik didn't keep shut as he too decided to go public and made his first appearance on Arnab Goswami's newshour.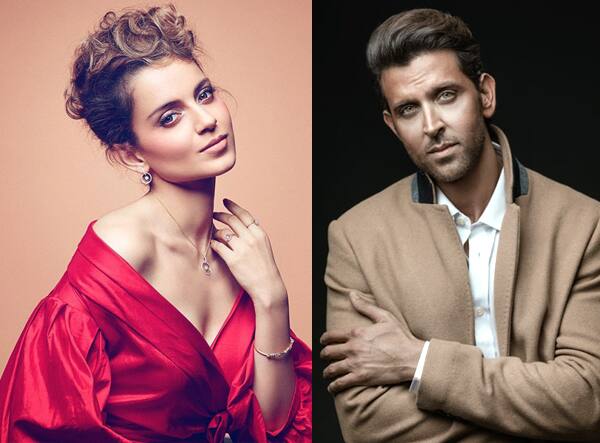 He pleaded guilty by saying how he has been framed in an affair he has never been a part of…yet Kangana's sister made sure to tweet and clarify that he's shamelessly lying on national television, and that he has cheated on her sister. For now, the matters are calm but who knows if this is the calm before the next storm.
The year of Baahubali
If there was one historic event that stood out in 2017, it was the release of Baahubali: The Conclusion, the final of director S S Rajamouli's two-part fantasy packed with palace intrigue and battle scenes. The first film, which released in 2015, left viewers with a cliffhanger in which the title character of Baahubali, played by actor Prabhas, was killed by his trusted general, Katappa. Why Katappa killed Baahubali was not explained – fans wanted answers and so, the concluding film became something of a national obsession.
It released on April 28 and to say that it exceeded expectations would be severely understating it – Rs. 100 core on opening day, Rs. 300 crore in the first weekend, and Rs.1,800 crore worldwide in its lifetime collections. Beat that!
Fringe group threatens to cut Deepika's nose
While first it was director Sanjay Leela Bhansali who was man-handled and slammed for making a film like Padmavati which according to the 'fringe group' disrespects Rani Padmavati. Deepika who plays the iconic role further faced threats for starring in the film. The entire industry united in support of Team Padmavati and ran petitions to safeguard the rights of filmmaking.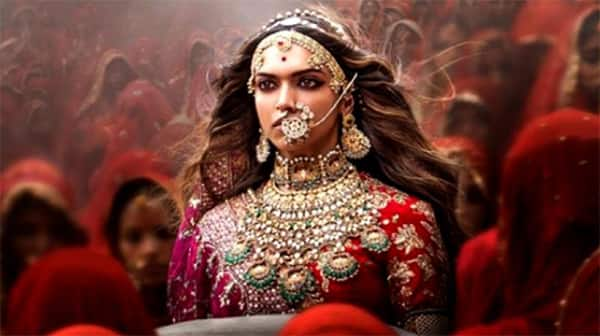 However, much to everyone's dismay, the religious groups have even succeeded in stopping the release of the film which was initially to hit the screens on December 1. The CBFC is yet to certify the film and from what it looks like, Padmavati will not release before April next year.
Love ka the end…
Every year we see relationships changing in Bollywood. But little did we expect Alia Bhatt and Sidharth Malhotra would call it quits or Varun Dhawan and Natasha Dalal, who have been together since childhood. Although neither of the two have come out in the open to declare their relationship status but buzz is that both the couples are on a break and are just maintaining a cordial relationship as friends for now. Will either of the couple reconcile or no? Only time will tell.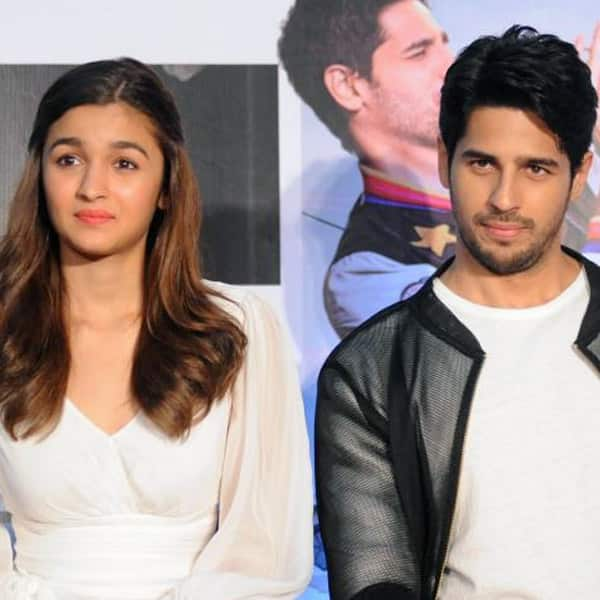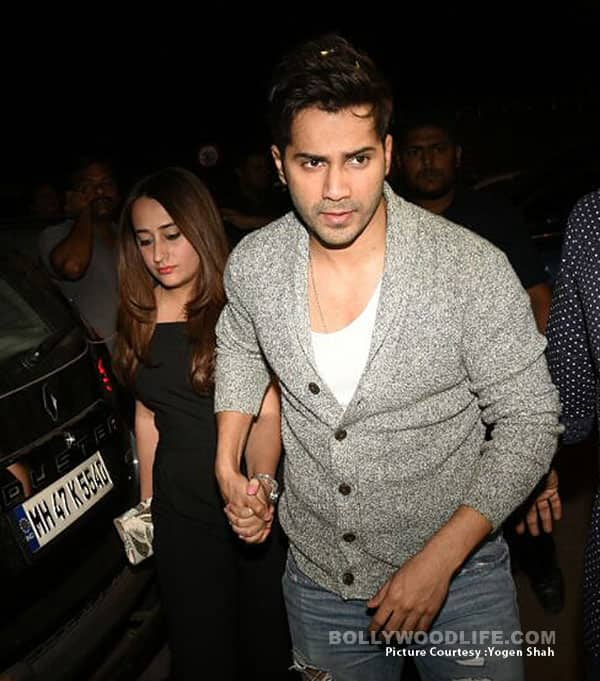 As far as Deepika and Ranveer Singh are concerned, many say they too are together only for the sake of their stalled film, Padmavati but we hear the couple despite facing ups and downs are trying hard to not fall apart. Let's not forget, Ranveer was recently also spotted bonding with Deepika's father at an inaugural function.
Anushka Sharma and Virat Kohli's dream wedding
And finally what we call a happily ever after…Virushka's wedding is definitely the best thing that has happened to 2017. Although the couple kept their Italian wedding a secret but the moment they shared their happily married snap, there was no way anyone could have any complaints from the two. They got married on December 11 with just few friends and family in attendance and headed for a romantic honeymoon to Finland.
While the newlyweds hosted a grand Delhi reception on December 21 with PM Narendra Modi being one of the chief guests. A Mumbai Reception too is being planned on the December 26, with who's who of Bollywood in attendance. So you see, how Virat and Anushka are giving an added reason for everyone to end the year on a happier note? Keep a look out for more pics here!