December gives us a reason to smile in so many ways – the most important one being Christmas celebrations. Though our country has hundreds of festivals to celebrate already, Christmas is one of everyone's favourite. The traditional ritual of tying a stocking and waiting for Santa Claus to deliver gifts is so amusing. Though we all behave like grown ups and know for a fact that Santa Claus doesn't exist for real, we secretly hope he does. And while you folks are busy planning your 'dream wishlist' and asking things from Father Christmas, we have something that would help you out. Who wouldn't wish to have a wardrobe like a celebrity, with clothes that they wear and brands they prefer? Only a fool will say no to it. But just in case you are wondering if their outfits are all pricey and have the potential to burn a hole in your pocket, you might be partially wrong. Not everything that our beloved celebs opt for comes with a heavy price tag. Yes, even they choose affordable fashion at times and the reason itself is enough for you to beam from ear to ear. And when we say affordable fashion, we mean anything below Rs 5,000! You read it right. There are many such attires opted by our celebs that cost below 5k and can be an ideal choice for your Christmas gift. Feel we are exaggerating? Well, let us solve your queries with some examples as proof.
Katrina Kaif's blazer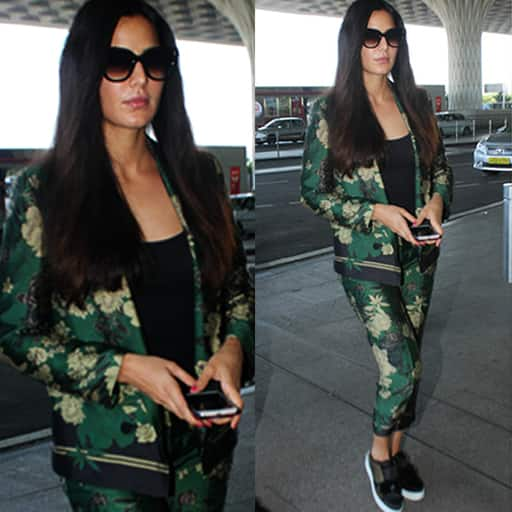 Katrina Kaif's Zara blazer will cost you Rs 4,990 and it's an essential for every girl's wardrobe. The floral printed blazer will look chic if worn with plain trousers or even if you opt for something as similar as Katrina Kaif from the picture.
Alia Bhatt's multi-coloured sequined skirt from Zara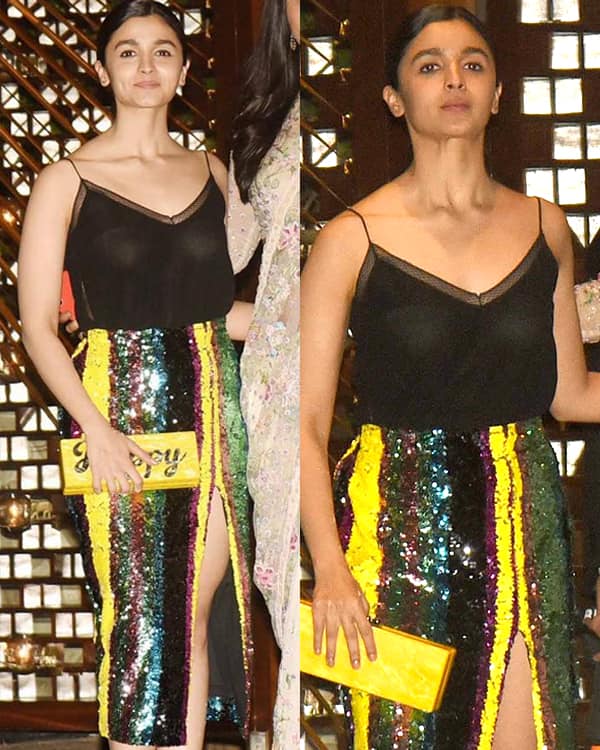 Though we weren't a fan of Alia Bhatt's multi coloured sequined Skirt from Zara, you can have your own opinion. If you love bling and are more of a colourful personality, this Zara skirt is a must have for you. And the good thing is, it's pretty affordable and all you need to shell is Rs 4,000 for it. You can pair it with a tank top like Alia or style it in your own way. Also Read: We show you how Kareena Kapoor Khan, Priyanka Chopra, Alia Bhatt ruled our hearts with their fashion choices in 2017
Esha Gupta's power dressing from H&M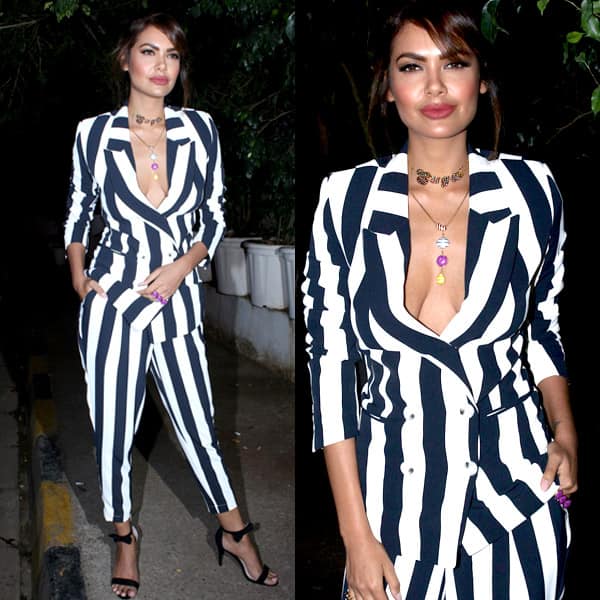 What would be your reaction if we say, this hot look of Esha Gupta costs just Rs 5,000? Excited? No, wait, you're already running towards H&M, right? The blue-and-white striped blazer from the brand is for Rs 3,000 and the matching trousers is another Rs 2,000. So this entire look of Esha Gupta can be yours in a mere 5K and just in case you decide to ditch any one of them, then you can save a bit more. Yay! Also Read: The curious case of Esha Gupta's MISSING butt-naked pictures
Alia Bhatt's sheer black skirt from Zara
Now we aren't really a fan of her outing here but for the ones who liked, we have some good news. If you girls think that you can carry this sheer black skirt from Zara, it can be all yours in a mere Rs 2,500. Play with it the way you want but make sure the styling isn't as bad as Alia's.
Samantha Ruth Prabhu's bossy look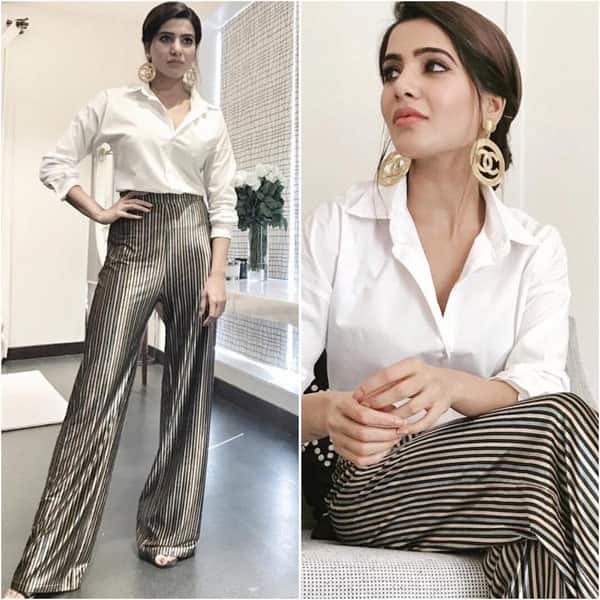 Just pay Rs 4,000 and this look by Samantha Ruth Prabhu can be all yours. With a shirt from Forever 21 costing you Rs 1500 and trousers from Zara costing Rs 1900, the entire look is extremely stylish and yes, pocket friendly. We know you guys have secretly bookmarked the look already. It's a pretty good deal to miss really.