The awards season has begun. The latest in line is Nickelodeon's Kids Choice Awards 2018, which is being hosted by Bharti Singh and Rithvik Dhanjani. The event is being held in Mumbai and is expected to have many Bollywood stars in attendance. Varun Dhawa, Kriti Sanon, and Alia Bhatt have reached the venue and have walked the 'orange' carpet and we have the first batch of the pictures.
Varun and Alia are a regular at the Kids Choice Awards. The event is famous with kids and looking at the popularity o the two stars amongst the kids they make for the perfect names to be associated with it. Alia was as always looking pretty and petite. A lot of girls are going to demand a dress like the one Alia wore to the carpet. Same goes for Varun Dhawan. Though his Tee shirt might be deemed inappropriate for the Kids Choice Awards.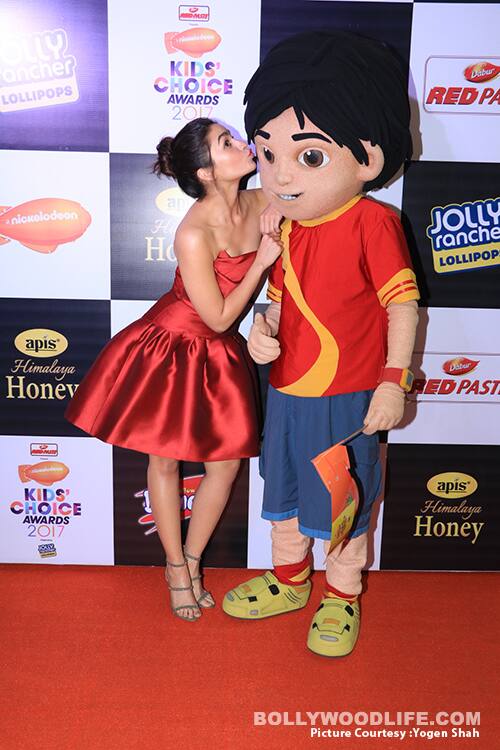 The Badlapur actor wore a T-Shirt with the words 'Burn it Down' printed on it. It denoted the theme song of the WWE fighter Seth Rollins. And looking at the nature of the fights in WWE, parents would wish their kid won't find another reason to tune in. But, well, Varun just gave hundreds of kids one more reason to be a fan of the wrestler. We'd like to point it out that this won't the first time the actor has worn something questionable to the event. Last year he showed up in a Dexter's Lab Tee at the Nickelodeon event. Yep, a T-shirt by the rival channel Cartoon Network. Ouch! Well, there is always the next time. Maybe in 2018, he will wear a Nickelodeon appropriate Tee shirt.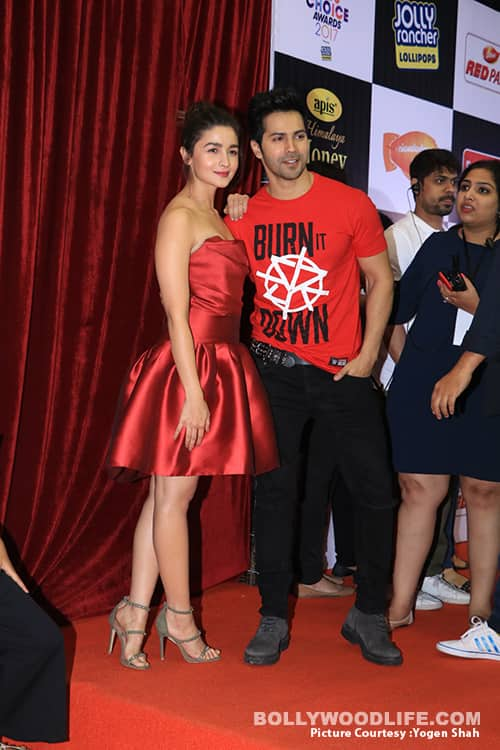 Kriti Sanon chose a nice, cute, pretty dress for the outing. Check out her picture below.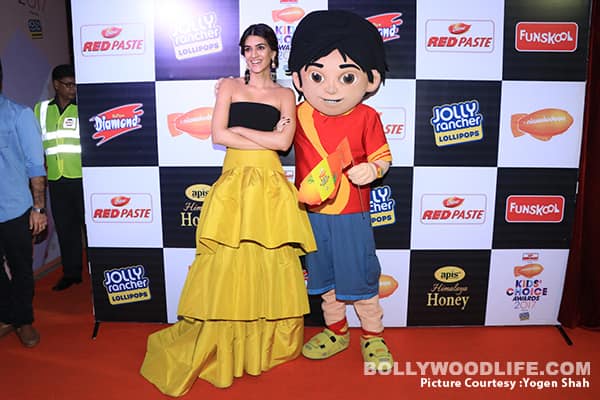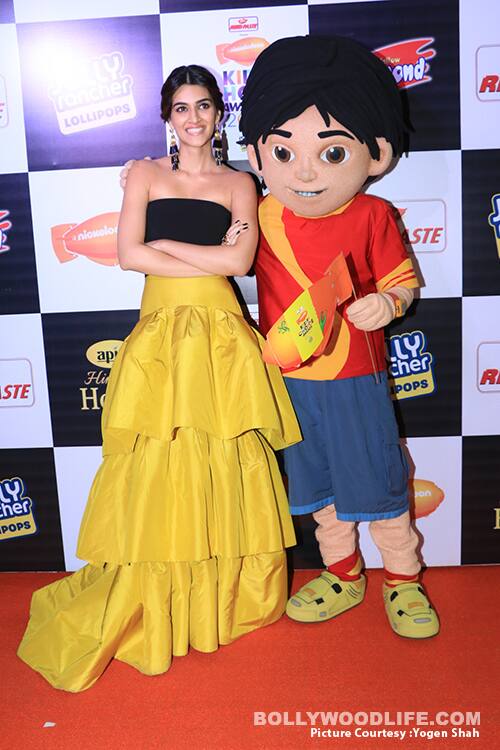 Rohit Shetty was also present at the event. He wore a black leather jacket and posed with the popular characters Motu Patlu on the orange carpet. Check out his pics below.
Amongst the last to arrive at the event was Ranveer Singh! He, as usual, was quirkily dressed and was at his flamboyant best.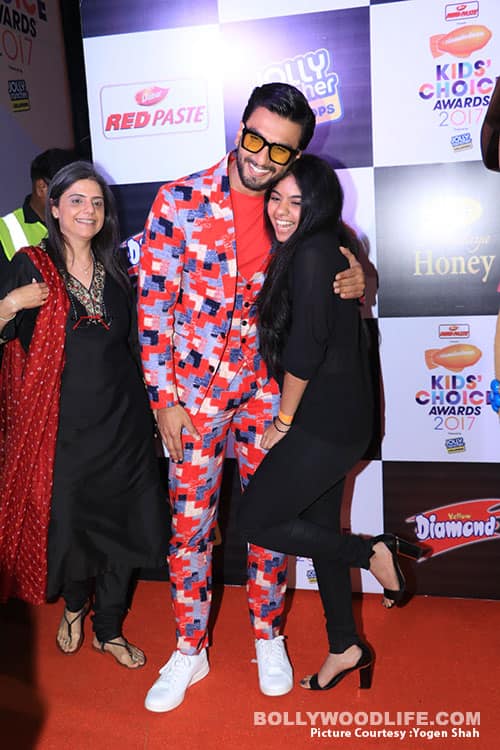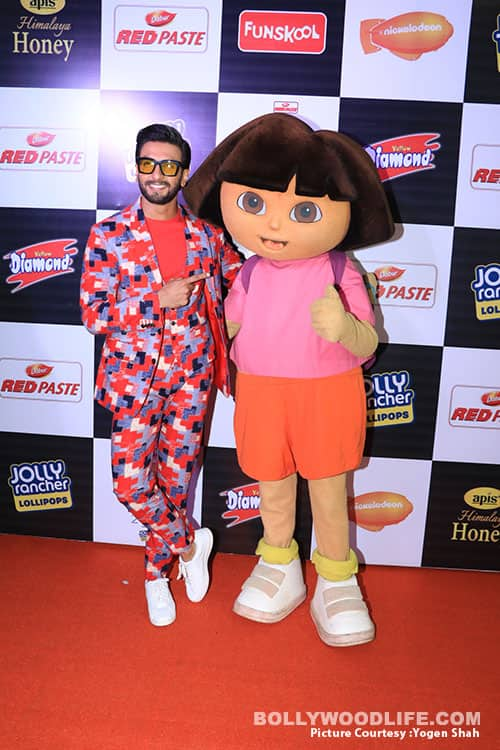 Stay tuned with BollywoodLife for more updates on the Nickelodeon Kids Choice Awards. The winners' list will be out soon. Badshah is also expected to attend the event.