Deepika Padukone stepped out for the latest edition of Mami Film Festival. And to say the least we will request her not go green while the world is fighting for the cause and go-green is the go-to motto of environment lovers. Our request to the pretty actress might seem strange but once you have a look at her pics from the event, you'd agree with us.
Deepika stepped out in a shiny, glossy green pant suit. Ladies in pant suits always look sexy. But just the colour of Deepika's OOTD was enough to make you cringe. Let alone if you pay attention to the material of the dress. The awkward length of the pant suit must be a designer's worst nightmare. For earrings she had borrowed a couple of chandeliers from the sets of a Sanjay Leela Bhansali movie. There have been instances when actresses have been able to pull off some of the weirdest outifits, but Deepika failed at it this time. And we are so disheartened. For someone who constantly keeps a look out on the gorgeous diva's pictures to crush over them, this outing was a heart break.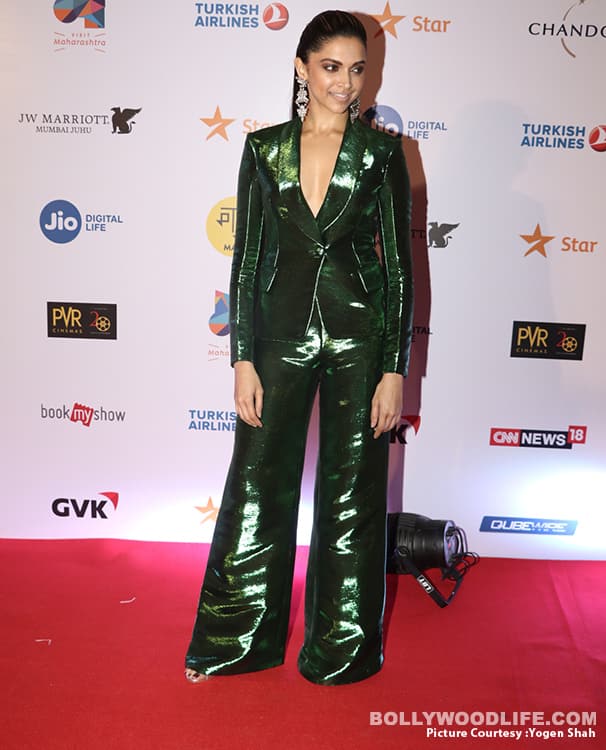 There is so much green on Deepika, that it looks like she is all set to play one of DC's character – Poison Ivy, The Riddler or Green Lantern. We say a female version of The Riddler will look extremely good for the next Batman movie. Are you listening, Ben Affleck?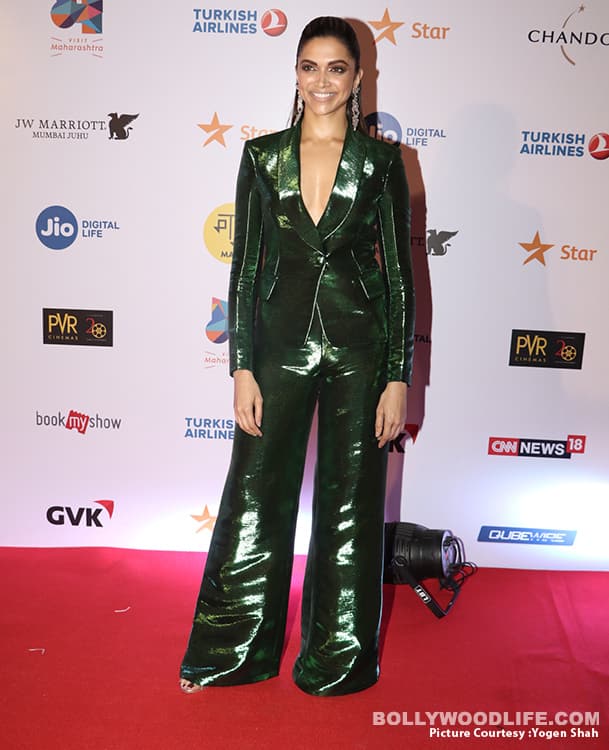 The pushed back hair style might have looked good otherwise, but with today, it also couldn't save Deepika.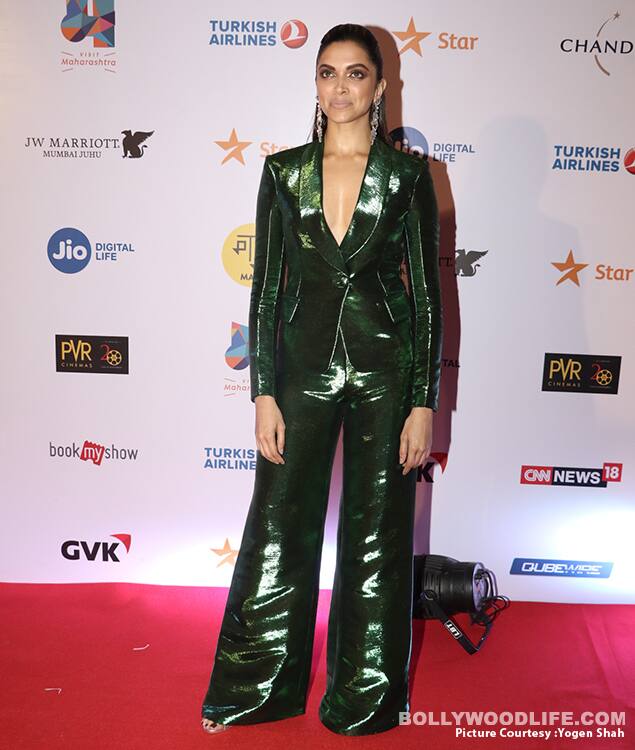 The actress will be next seen in Padmavati. The Sanjay Leela Bhansali directed film features Ranveer Singh and Shahid Kapoor as male leads. The movie is slated to release on December 1.