From New York to Paris, Slogan Tees became a rage this spring season and assumed a political nature in these turbulent times. Choosing to make a Fashion statement with the slogan tees, these also became the celebrity's weapon of choice without having to say a word and the tinsel town ladies who embraced this fashion trend included Deepika Padukone, Alia Bhatt and Anushka Sharma. Wearing their opinions quite fashionably, these ladies loved their feminist T-shirts and made a compelling point in the first half of 2017 shoving all other fashion trends like couple twinning, celeb gym, salon and vacation styles.
Fashion is a creative form of self-expression and sartorial fashion minds all over the world united to make a poignant point with the wordy tees ruling the global spring/summer catwalks. Here's how Deepika, Alia and Anushka nailed it!
Airports have assumed the notoriety of being starry runways for celebs all over the world. Deepika Padukone couldn't have chosen a better way to let the world know her views on the F-word as she sauntered out of the airport wearing a white tank and shoes from The Force Is Female collection from Nike, a Chanel tote and olive green jacket.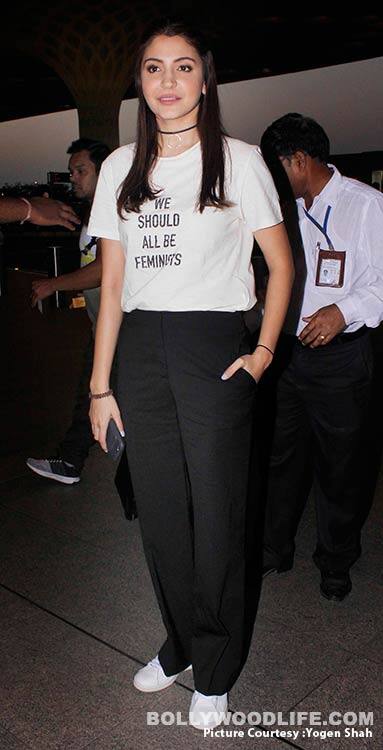 Meanwhile, Deepika's contemporary Anushka Sharma drove her point for the F-word by donning a Dior tee captioned, We Should All Be Feminists teamed with a pair of black cigarette pants, white sneakers, and a snazzy choker.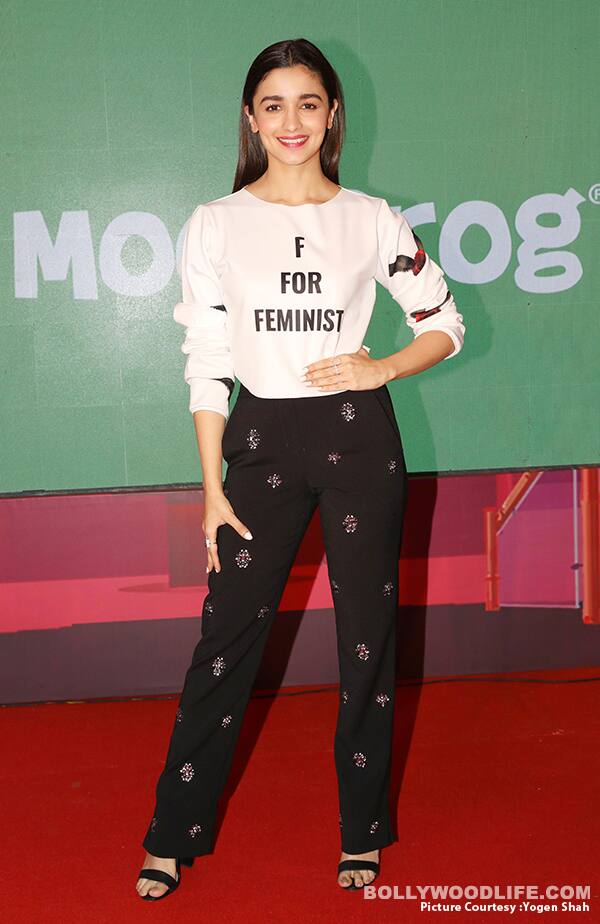 We absolutely love it when millennial fashion is in sync with the social buzz and Alia Bhatt astounded everyone with her views when she was snapped wearing cool separates of a white top with floral details on the sleeves and buzzing with the flavor of the season, F for Feminism and embellished black pants at the launch of her game
Whether you may be politically charged or not, slogan tees are nothing less than fashionable, bold, brilliant and a must emulate fashion trend if you love expressing what you feel! PERIOD!