With the awards season coming to a close very soon, one of the most coveted award ceremonies, Zee Cine Awards 2017, is coming to Zee Cinema this Saturday. You can catch all the red carpet moments, exclusive moments and more BEFORE TV, on OZEE! The night promises to be one full of glamour, glitz, loads of entertainment and laughter thanks to Maneesh, Bharti and of course, awards! In case you're still unsure whom to watch out for on this awards night, we've got you covered… read on to know what we've got here:
Salman Khan's sings and dances…
This year, he is going to perform to Baby Ko Bass Pasand Hai from Sultan on the Zee Cine Awards 2017 stage along with the much-loved romantic number, Jag Ghoomeya. Get a glimpse of Salman Khan's performance here.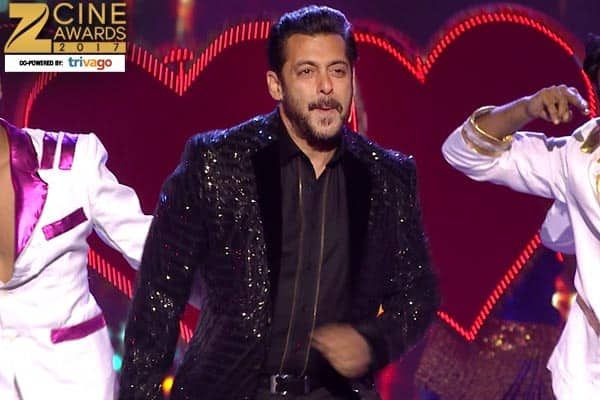 (Also read: Zee Cine Awards 2017: Sunny Leone pays a tribute to the retro era with her sensual act – view HQ pics)
Kareena Kapoor shows off her love for the Khans
Kareena Kapoor Khan is a diva in every right, from rocking the red carpet once again to looking radiant throughout her pregnancy last year, she is back with a bang and gives Mommy Goals to all women out there! On April 1, you will get to watch her lovely tribute to the Khans of Bollywood, including her actor-husband, Saif Ali Khan. We are pretty sure along with you, even Salman, Shah Rukh and Aamir Khan will love it.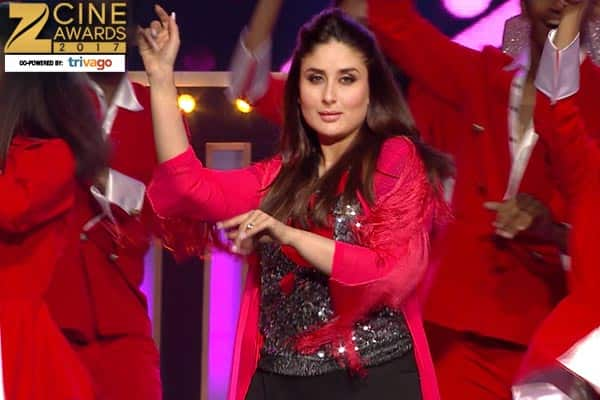 Sunny Leone goes back in time…
Sunny Leone has changed the career graph of a Bollywood actress in recent times, and there's loads one can learn from her levels of professionalism whenever she works on a film. On Zee Cine Awards 2017, you'll see her as a modern-day avatar or Helen and Zeenat Aman as she performs to a few of the yesteryear's songs and shows off her dance moves. Here's what you're in for.

Alia Bhatt Pays Homage To Her Mentor, Karan Johar
"Tujhko bana kar kar le jaayenge, Badri ki dulhania"… and this dulhania not just showed us how to follow her heart but how to take the boy along with her in her pursuit of dreams. So here's a scintillating performance by this young and feisty dulhania on the Zee Cine Awards 2017 stage, where she pays a tribute to her industry mentor, Karan Johar! Watch on.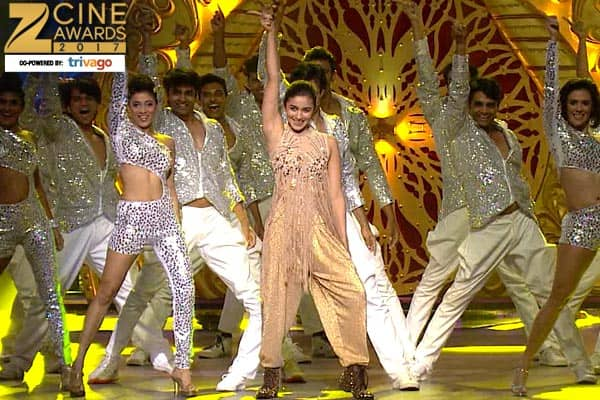 Varun Dhawan's performance that you'll watch Tukur-Tukur
From Tukur-Tukur to Sau Tarah Ke, he has given all the viewers more than sau reasons to watch Zee Cine Awards 2017 on TV and on OZEE. Don't miss the closing sequence of the performance, there's a little special something there. Yun tukur-tukur sirf dekhiye matt, Varun Dhawan ki full performance dekhne ke liye yahan click karein!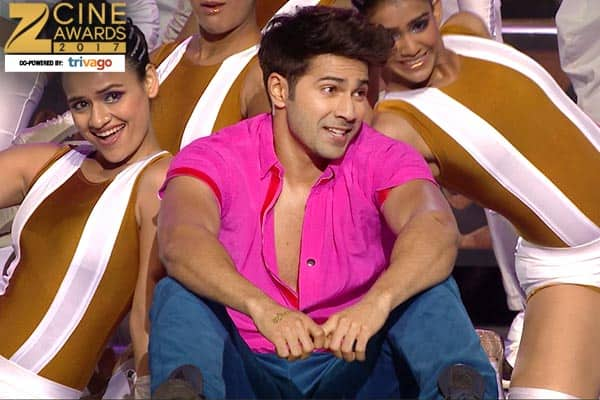 Govinda-Raveena are back and how!
Disco jaake, hotel mein kha ke, aur ankhiyon se goli maarne ke baad, both Govinda and Raveena are making a filmi comeback via the Zee Cine Awards 2017 stage! Watch the super-fun duo in this power-packed performance that's sure to make you want to get up from your seat and dance-along. Watch a teaser of their performance here.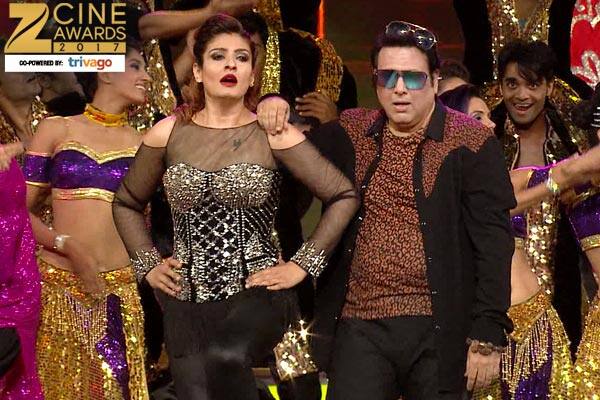 Varalakshmi-Hebah Patel set the stage on fire!
One is a Tollywood superstar, while the other is from Kollywood, however they have something in common… and that's their EQ – Entertainment Quotient! Watch Hebah Patel and Varalakshmi in these enthralling performances at Zee Cine Awards 2017. Take a look at what you're in for here.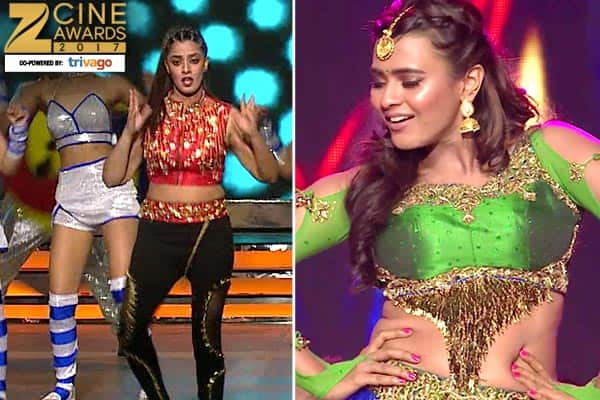 Zee Cine Awards 2017, like every year promises to be memorable and we'd like you to join us on yet another entertainment-filled evening! Here are some special mash-ups that you could watch and get prepared for what awaits you on the other side of your computer/mobile screens.
Watch the Zee Cine Awards 2017 Red Carpet BEFORE TV: goo.gl/N1w7St
Watch the Zee Cine Awards 2017 Curtain Raiser BEFORE TV:goo.gl/L3dT2z