After completing Jolly LLB 2 successfully and wrapping up Toilet: Ek Prem Katha, Akshay Kumar has already jumped to his next ambitious project, Pad Man. Produced by wife Twinkle Khanna, the film rolled on Match 15 as the diva shared a pic from the sets of their new endeavour. And now we've got our hands on the looks of the actor and his onscreen wife Radhika Apte from Pad Man sets! Oh yes, fan clubs have been sharing pics of the actors from the sets of the film and its exactly as we had imagined it to be. Akshay has donned a common man's avatar, Radhika has perfected the look of a small-town belle. Turns out the duo were shooting a song sequence at Maheshwar in Indore. Quite a lot of pics surfaced on social media where we see them ride a bicycle.
Now, this is a unique pair that we've never come across before. Looks like Kumar has decided to try new pairing options. If you notice all the films he has done in the recent past and what he plans to do soon, you'll realise how all the divas he will be working is for the first time. Even here, we see Radhika and Akshay together for the first time and we gotta admit, they sure make an interesting pair. Especially with their getup as common folks, they look damn interesting. Check out all pics from the sets.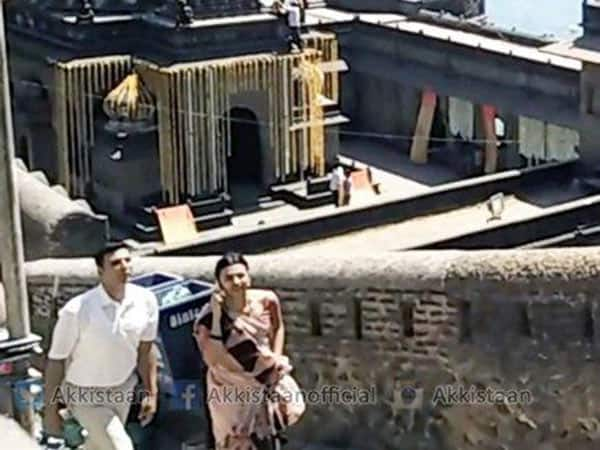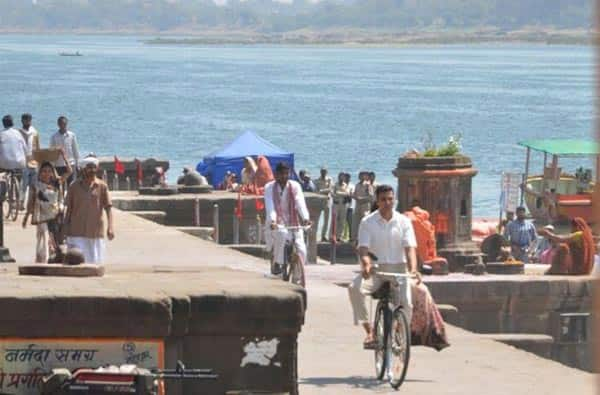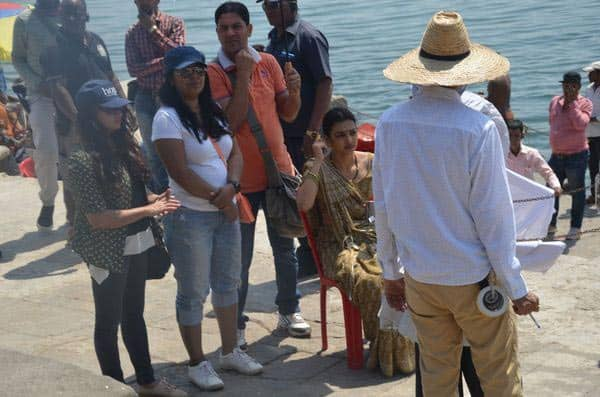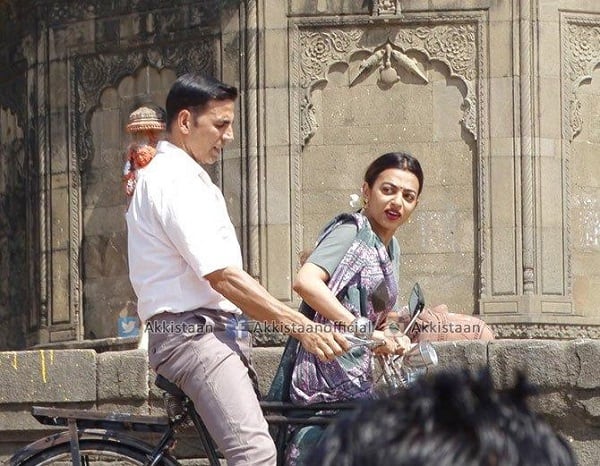 The story of Pad Man is derived from the real-life padman, Arunachalam Muruganantham, who became famous for his initiative to provide the rural women with low-cost sanitary napkins. In case you didn't know, Akshay and Twinkle had to chase Muruganantham to get copyrights to make the film on him! For the longest time, he evaded the couple. However, finally, after a lot of persuasion, he finally caved in. This is one of Kumar's ambitious projects and debuts Twinkle as a producer. The movie is helmed by R Balki and also stars Sonam Kapoor in a pivotal role. With such an intriguing plotline, you can tell just how interesting the movie is going to be. Plus, with such talented actors, the excitement to watch the film has reached another level for us!