Here is some good news to begin your day. The time we will get to re-witness the awesomeness that is Sarabhai vs Sarabhai is inching closer. Back in June 2016, it was announced that the super popular comedy series will be coming back with another season. That was enough breathe a new life into Sarabhai fans. Now, you all should be ecstatic as we tell you that the season 2 will go floors at the end of this month, with all the original cast members – Rupali Ganguly, Satish Shah, Ratna Pathak Shah, Rajesh Kumar, Sumeet Raghavan – reprising their roles. According to a report on a popular daily Sarabhai vs Sarabhai will come back as a web series. The cast will shoot all through April, with a targeted release of May 2018.
Earlier, reports suggested that the cast might not be reuniting for Sarabhai vs Sarabhai but for whole another project. But soon it was confirmed that they will indeed come together for SVS, because there is something called wrath of loyal fans that no one would want to face. The series will take a leap of seven years in the revived version. Apart from the veteran characters, some new elements have been added to the show. "It was public demand which finally compelled us to set aside everything else and concentrate on developing a quality script which lives up to the audience's expectations. Shooting will continue all through April. We we are targeting a May release," actor-producer-director Jamnadas Majethia has said.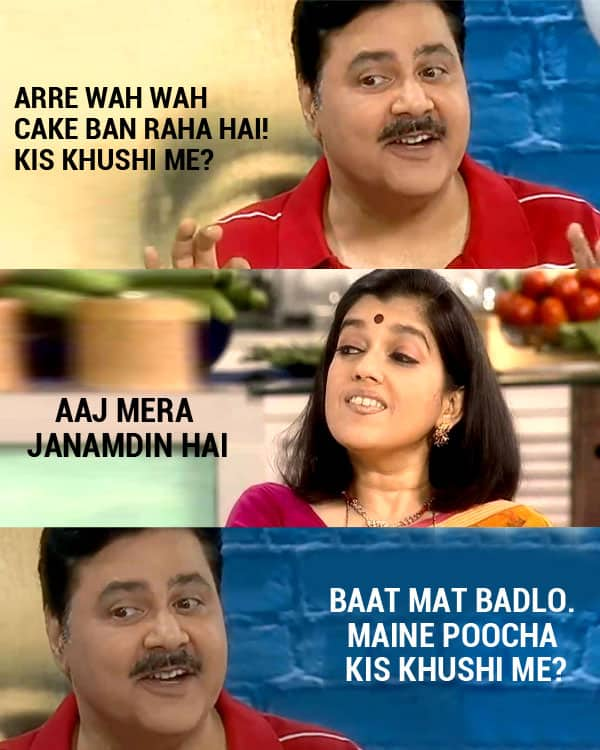 You know who we have to thank for this awesome reunion? It's our lovely Monisha. Yep, it was Rupali Ganguly's constant efforts that the entire cast kept in touch for 11 years. And then one find evening, they met up over dinner, and just like that all came aboard for a sequel. Also Read: These 10 Sarabhai vs Sarabhai jokes will leave you ROFL!
"I was the most vela person (she had taken a break after marriage and motherhood) so I started this group. Ratnaben was reluctant to join the group — she said tum mujhe suprabhat messages bhejke pareshan karogi —but I pleaded for a month before she agreed. It was when we started chatting that we decided to have a get-together and the first one happened at Kaka's (Satish Shah) place and it's been a regular thing since then," Rupali revealed in an interview with DNA.
This might be the weirdest thing you read all day, but I so cannot wait to listen to Roshesh Sarabhai's poetry again. and Monisha's totally relatable middle-class shenanigans are also around the corner. And so are Maya Sarabhais's sassy counter attack on that. Now, that is what we call achhe din.