While many TV stars celebrated Holi at the various bashes organised around the city, Ssharad Malhotra decided to bring in the festival with a trip to Trimbakeshwar Temple in Nashik. It is one of the most famous Shiva shrines in Maharashtra and attract devotees from all over the country. He was accompanied by girlfriend Pooja Bisht. The couple love to travel and Holi presented a perfect opportunity for them to make this trip. They love to take short breaks together. Ssharad and Pooja are going steady since almost a year now. Ssharad is seen in Kasam – Tere Pyar Ki as Rishi Bedi. (Also Read: Kratika Sengar and Sharad Malhotra not comfortable KISSING each other on Kasam…Tere Pyar Ki)
Ssharad says, "On the auspicious occasion of Holi, I went to Trimbakeshwar Shiva Temple for the first time ever and it was a beautiful experience. The vibes, the energy the place exhibits is truly remarkable…Being a ardent believer of Lord Shiva I truly cherished every moment of the journey and the visit to the shrine. It is one of the 12 jyotirlingas in India. The temple has a very powerful and magnetic feel and a must visit for all." It is a known fact that Ssharad is very religious. A huge follower of Lord Shiva, he also celebrates Ganesh Chaturthi with fervor.
Dhoom tana Dhoom tana 🤦‍♀️🤦‍♂️ #wonderful #place
Wish u all very happy Holi #holi #love#temple#peace#maharashtra #india #lovegod #loveyourself

A post shared by Pooja Bisht (@bishtpooja) on
Ssharad also wore a dhoti for the Pooja. It seems you have to wear dhotis for certain pujas in Trimbakeshwar Temple like Narayan Nagbali Pooja. He has been going steady with Puja for some time now and is in a happy space personally and professionally. The temple of Trimbakeshwar is one of the most sacred ones in the state. It along with Bhimshankar and Grishneshwar are the notable Jyotirlingas of Maharashtra.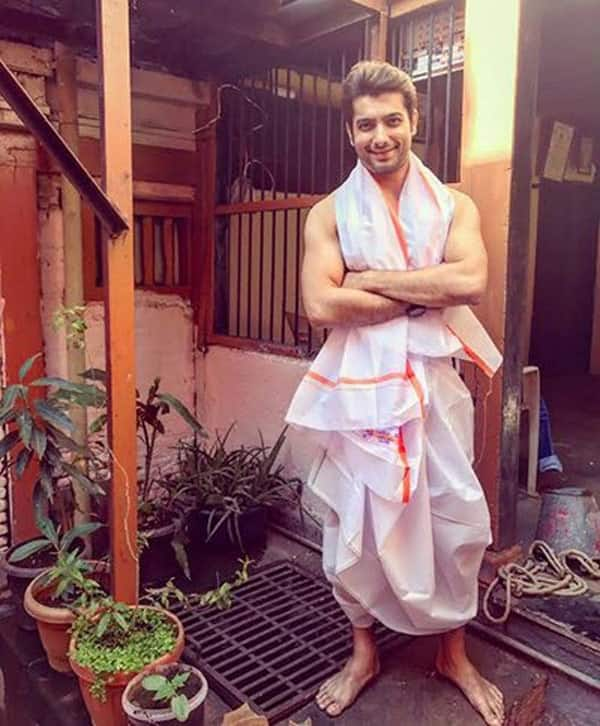 We hope that Lord Shiva blesses Ssharad with greater success and highs in life. Stay tuned to Bollywood Life for more scoop and updates