Who doesn't like to hear a good war time story that shows the spirit of our Indian soldiers? Years ago, JP Dutta made a killing at the box office when he made Border, that starred Sunny Deol, Jackie Shroff, Suneil Shetty and Akshaye Khanna, a fictionalized version of a battle that happened during the 1971 war with Pakistan? He tried to repeat the task later with LOC – Kargil, based of course on the real life Kargil War of 1999, and he had cast nearly half the industry in that. There was Ajay Devgn, Sanjay Dutt, Abhishek Bachchan, Kareena Kapoor, Saif Ali Khan, Manoj Bajpayee, Nagarjuna, Rani Mukerji, Raveena Tandon, Esha Deol, Akshaye Khanna, and lots more. This time, JP Dutta used these actors to play real life war heroes like the late Vikram Batra, Manoj Pandey, the Gurkha regiment. However, despite its technical brilliance, LOC Kargil couldn't match upto the success of Border. Following which Farhan Akhtar tried to do a war drama of his own in Hrithik Roshan-starrer Lakshya, that was based around the Kargil war. Again, it was a good movie but failed at the box office. Ever since then we haven't got much war time stories to share on celluloid, which is a shame, since The Ghazi Attack showed us that there is still some brilliant spark in the war drama genre.
Based on the real life incident of the sinking of Pakistani submarine PNS Ghazi, The Ghazi Attack may be a fictionalised account of what happened in that day. But credit must be given to the makers for the movie for bringing on screen an event that is not very familiar to the ordinary moviegoer and made a good work out of it. The Ghazi Attack is directed by debutant Sankalp Reddy and stars Rana Daggubati, Taapsee Pannu, Kay Kay Menon and Atul Kulkarni.
Now that The Ghazi Attack is done away with, let's look at 5 other war stories involving Indian soldiers that should be brought into celluloid asap.
The sinking of INS Khukri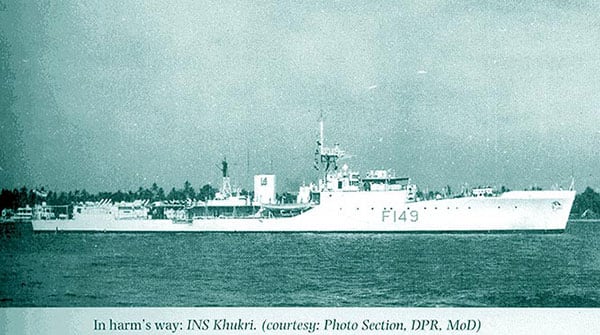 The Ghazi Attack was about the mysterious sinking of a Pakistani submarine. A couple of days after Ghazi sunk, an Indian naval ship INS Khukri was sunk by another Pakistani submarine, making it the only Indian ship to be lost by our army in the modern warfare. Over 18 officers and 176 sailors were lost in the tragedy, that just saw one survivor. It might not be the happy ending wala movie that we are used to, but at least the movie will immortalise the sacrifices of these slain heroes.
The heroics of 2nd Lt Khetrapal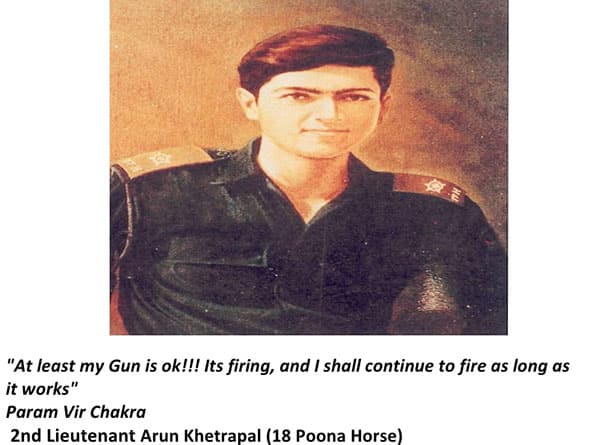 I had seen an episode dedicated to this lionheart in an old serial on Doordarshan called Param Veera Chakra, and it was the one that stayed in my mind forever. 2nd Lt Arun Khetarpal was one of the soldiers fighting for our side during the 1971 War. His battalion was constructing a bridge over Balthasar river to crack enemy mine field. However a well equipped Pakistani army attacked the battalion outnumbering our soldiers. However Khetrapal on the orders of his squadron commander, was not fazed on by the numbers and captured many soldiers, as well as destroyed four enemy tanks. The enemy forces destroyed his tank, but his continued to find from the vehicle till his last breath. That's whom we call a true hero!
Battle of Ramree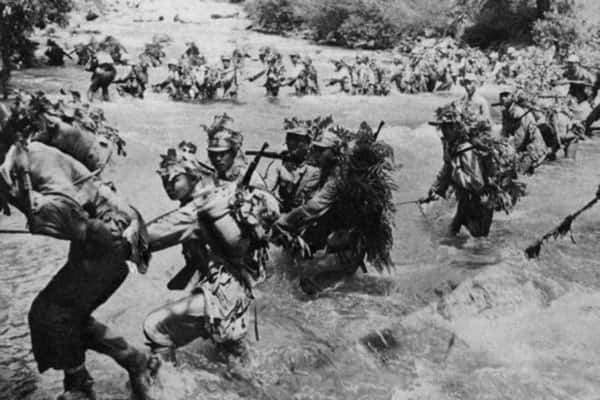 I don't care if Hollywood or Bollywood make a movie out of this, but someone should make a movie out of this terrifying incident. This happened during the World War II in Burma when British led XV Indian Corps regiment took over the island of Ramree from the Imperial Japanese Army in early 1942. The Japanese soldiers who were stationed at the post had to abandon their station and looked to join the main army in the mainland, following the assault. However on their way through the marshes, many of them dies from diseases, scorpions and in what Guinness Book of Records terms as the biggest saltwater crocodile attack in the history of mankind. It was said that from about 1000 soldiers that went through the swamps, 24 came out alive. Even though this version is often disputed, it surely makes for a dark thrilling war movie.
The braveheart Jaswant Singh Rawat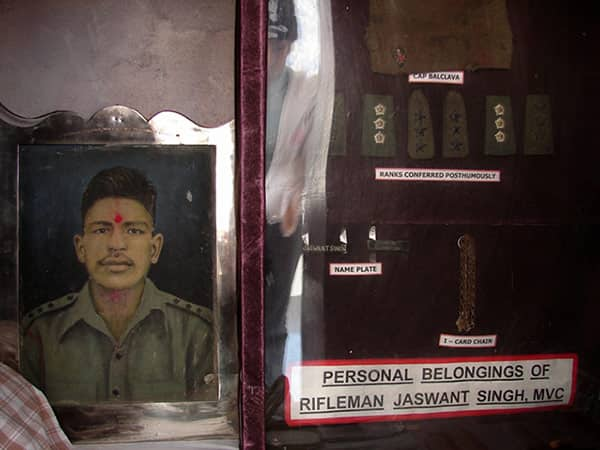 Like Lt. Khetrapal, even Rifleman Jaswant Singh Rawat didn't believe in numbers though his heroics preceded a decade before Khetrapal's, and he actually had to fight alone. During the 1962 India-China war, Indian soldiers were asked to retreat from Nuranang, Arunachal Pradesh. However Jaswant Singh Rawat continued to stay at his post, and held it for three days. Local accounts say that he gunnes nearly 300 enemy soldiers from his post, before the Chines army captured him and cut his head off in anger. However they returned his head along with a brass bust in respect to his bravery. He was posthumously honoured with Mahavir Chakra, and he still gets promotions from the Indian army, even though he is no longer with us. Wow! As they say, truth is sometimes more fascinating than fiction.
India's Blade Runner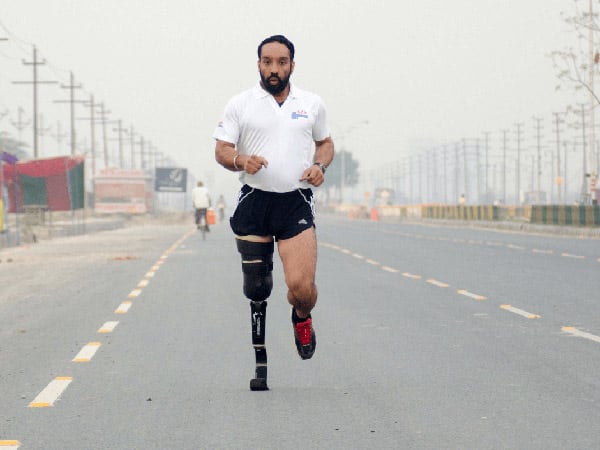 During the Kargil war, 25-year-old DP Singh was hit by a enemy mortar that left him grievously injured. When he was admitted at the field hospital, he was declared dead by the doctors.But like the enemy forces, he fought death to come back to life, though at the loss of his leg. Using a prosthetic limb, Major Singh began to run marathons that started off with pain and blood, but he slowly adjusted to the routine. Now he has more than 20 marathons under his belt, earning him the moniker "Indian blade runner". We are looking at you, Aamir Khan, to do justice to this role?