The Grand Prix d'Horlogerie de Genève turns 20 this year – a fitting moment to look back on its unusual and sometimes controversial history – with, for the most part, fair and beneficial outcomes for watchmaking as a whole.
GPHG From Inception to Present Day
Determining today what tomorrow's revolution might be, has always been a less than certain business. This, however, is what is expected of the Grand Prix d'Horlogerie de Genève awards. Their experts – the jury – have the delicate task of selecting the rare few who they believe will end up making their mark on history, from among dozens or sometimes hundreds of watches. Over its 20 years of existence, the GPHG has had a pretty good track record in that respect. Its highest honor, the Aiguille d'Or award, naturally attracts the most scrutiny.
Aiguille d'Or: From Closed Shop…
The GPHG has a twofold mission that is something of a balancing act. On the one hand, it seeks to honor pieces set to become bulwarks of the industry (i.e. sell well). At the same time, it aims to offer insights into the watchmaking of the future, and that involves welcoming more innovative concepts.
Twenty years on, it's apparent that the balance has gradually shifted from the first of these missions in favor of the second. In the early days, the GPHG was quite conservative. Back then, its Aiguille d'Or awards paid homage to tradition: two Patek Philippes in 2002 and 2003; three F.P. Journes in 2004, 2006, and 2008; two Vacheron Constantins in 2001 and 2005. It was difficult not to see it as an exclusive Geneva club: a closed shop, in other words.
…to Audacity
Fortunately, that was to change. 2007 saw the first major breakthrough in this respect, with Richard Mille receiving the ultimate accolade for the RM 012. It seems odd that the brand took six years to achieve this recognition, but seen in the light of the GPHG's initial, highly conservative stance, it's easier to understand why the upstart from Les Breuleux didn't scoop the Aiguille d'Or any earlier.
Thereafter, throughout its second decade, the GPHG became bolder. The top award began to go to more disruptive brands: De Bethune, TAG Heuer, Girard Perregaux for its constant force escapement, and Breguet for its stunning 10Hz Classique Chronométrie, alongside more traditional brands that nonetheless offer high levels of innovation: Ferdinand Berthoud, Piaget's ultra-slim Altiplano Concept, Audemars Piguet's Supersonnerie, and Greubel Forsey's Tourbillon 24 Secondes. These more daring prize-winners are indicative of the GPHG starting to look more to the future and with it, to R&D.
The Newcomers' Gamble
For emerging brands, receiving the honors at the GPHG brings legitimacy that would otherwise take several years in just a couple of hours – a marketing shortcut that's both highly appreciated and frequently attempted. However, while many respond to this call, few are chosen. For its part, the GPHG remains cautious: there's nothing worse than enthroning a maison that ends up vanishing off the radar just a few years later.
This minefield of a lottery has produced several outstanding successes – as well as some persistent doubts. Czapek is firmly in the first category. It's clear that the brand has found its audience and identity, and is now firmly rooted in the realities of watchmaking for the long term.
In other cases, though, things have sometimes come unglued, sometimes spectacularly so. The award presented for Gucci's Réveil de Voyage travel clock in 2001 now looks faintly ridiculous. The number of awards carried off by Habring2 was undoubtedly deserved, but four in six years seems a little excessive all the same, especially for a micro-niche brand. The prize awarded to Leroy was also well-earned – but went to a brand that was dead on its feet just a few years later. Exceptions may help prove the rule, but they can raise eyebrows, too: Kari Voutilainen is undoubtedly a master watchmaker, but the fact that he has won no fewer than nine awards is striking, to say the least; him dropping by for a new prize every two years appears to be almost routine.
A Way in For Independent Brands
A little-remembered fact is that the GPHG rewards independent watchmakers as well as brands. This is a delicate exercise: the sheer heft of sales & marketing at brands competing at the GPHG far outweighs the tiny resources of independent watchmakers who make no more than a few pieces every year.
To be sure, the absence of some legendary practitioners of this solitary art is regrettable – David Candaux, Vincent Calabrese, and Ludovic Ballouard among them. That said, the GPHG's recognition of others deserves praise: as well as Kari Voutilainen, these include Antoine Preziuso, Konstantin Chaykin, Vianney Halter, Philippe Dufour, the Grönefeld brothers, Rexhep Rexhepi, and Stefan Kudoke. Giving them their moment of glory is beneficial, fit and proper, and praiseworthy – putting the spirit of horological enterprise center stage, where it belongs.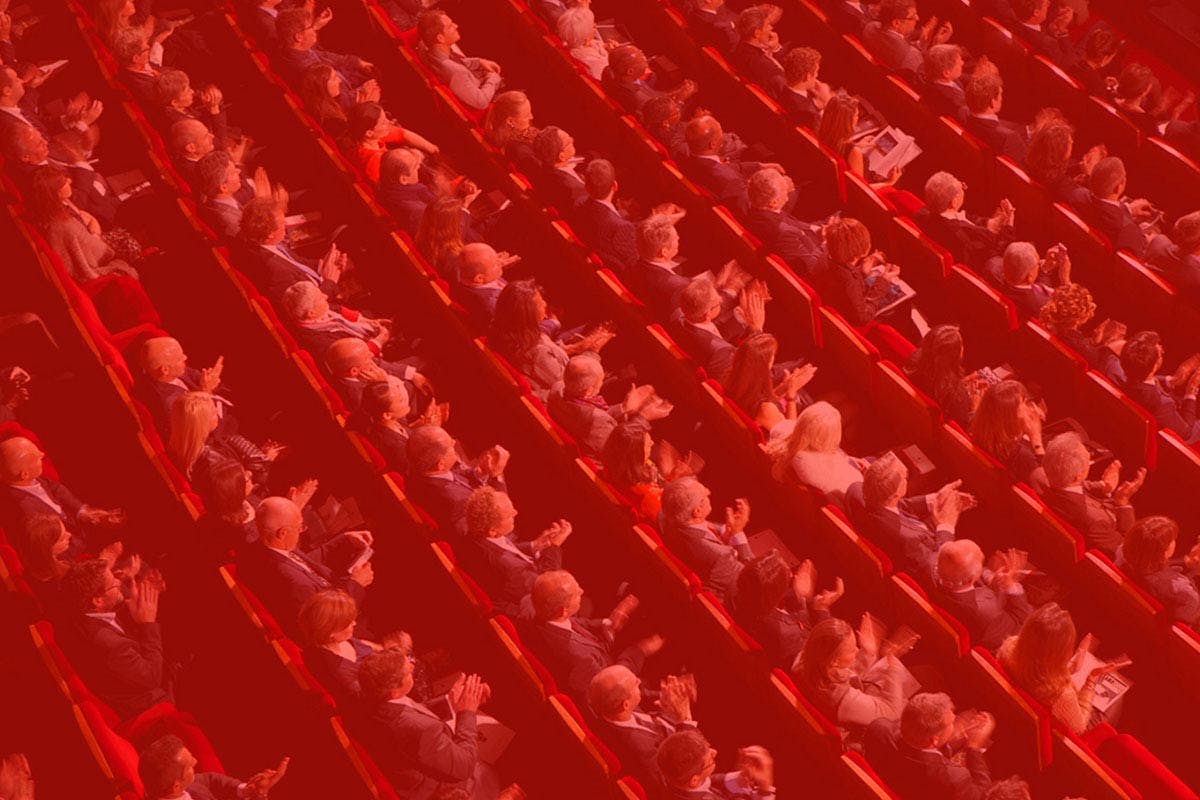 Conspicuous by Their Absence
That leaves those that are nowhere to be seen – absentees that nurture an uncomfortable impression of unfairness. Just two awards for Harry Winston's Opus watches in 20 years (one only in the 'Design' category)? That seems oddly imbalanced for three reasons: the degree of complexity and creativity of the pieces in question; the number of careers they've launched; and the legacy they've birthed (not least with Max Büsser).
The absence of brands such as Louis Moinet, acclaimed and acknowledged as the inventor of the chronograph, also comes as a surprise. Ateliers Louis Moinet have knocked at the doors of the GPHG more than once, and been left out in the cold despite submitting some beautiful pieces, including their Memoris. ArtyA has suffered a similar fate: despite its Geneva origins, it's hard not to escape the conclusion that the brand has been sidelined because of the mercurial temperament of its illustrious creative boss, Yvan Arpa.
In a different register altogether, there's the case of the Frédérique Constant brand. The Petite Aiguille category appears tailor-made for it, and in its own way, Frédérique Constant has undoubtedly done more for the reputation of Geneva watchmaking than a good many historic brands put together.
The post GPHG: 20 Years of Prizes – and Surprises appeared first on WatchBox.
This post first appeared on Watchbox |, please read the originial post: here