While it hasn't exactly become widespread, it's no surprise to find that Enamel is a thing in contemporary watchmaking. Over and above the well-known (but poorly understood) grand feu technique, the ancient art of enamelling still holds many secrets.
The cruel paradox is that nowadays, terms referring to how enamel is used (cloisonné, champlevé, etc.) have become well-known – without people really knowing exactly what enamel is. Although fine watchmaking started using it several centuries ago, enamel itself has taken a back seat. One thing is certain: creating enamel today calls for pretty much the same know-how as in ancient times. That said, it remains a difficult exercise involving two variables: the proportion of the components and the heat treatment process they undergo.
What Is Enamel?
The basic component is silica. This is melted using a flux; this lowers its melting point to around 800 °C. The resulting material is removed from the kiln, and a colouring agent is added before its temperature drops: usually a copper oxide or other mineral oxides. These pigments, usually hand-dosed, are the key to the final colour. They are never industrially manufactured; there is no pigment catalogue; and no shade is always exactly the same: each enameller has their own networks, suppliers, secrets, favourite materials, and preferred colour combinations to achieve just the right hues.
The first stage in the process produces a block of coloured glass. This then needs to be reheated and cooled to break it into pieces, which are then crushed to make a powder.
Techniques Dating Back to The Middle Ages
Different decorative specialities have been built up over the centuries. It was in Limoges, France, that work on enamel enjoyed its heyday, both as a technique and as an industry: as a result of high demand from the Church, the enamel craftsmen in Limoges invented what amounted virtually to a mass production system, and developed techniques such as champlevé.
Today, the latter is one of the best-known techniques used in watchmaking, although contrary to a popular misconception, champlevé is not specific to enamel, or indeed watchmaking. The term refers to a generic technique that consists in hollowing out a material used as a base (such as a dial), then filling the hollowed-out areas by pouring in enamel, gold, silver, or setting them with jewels or some other inlay.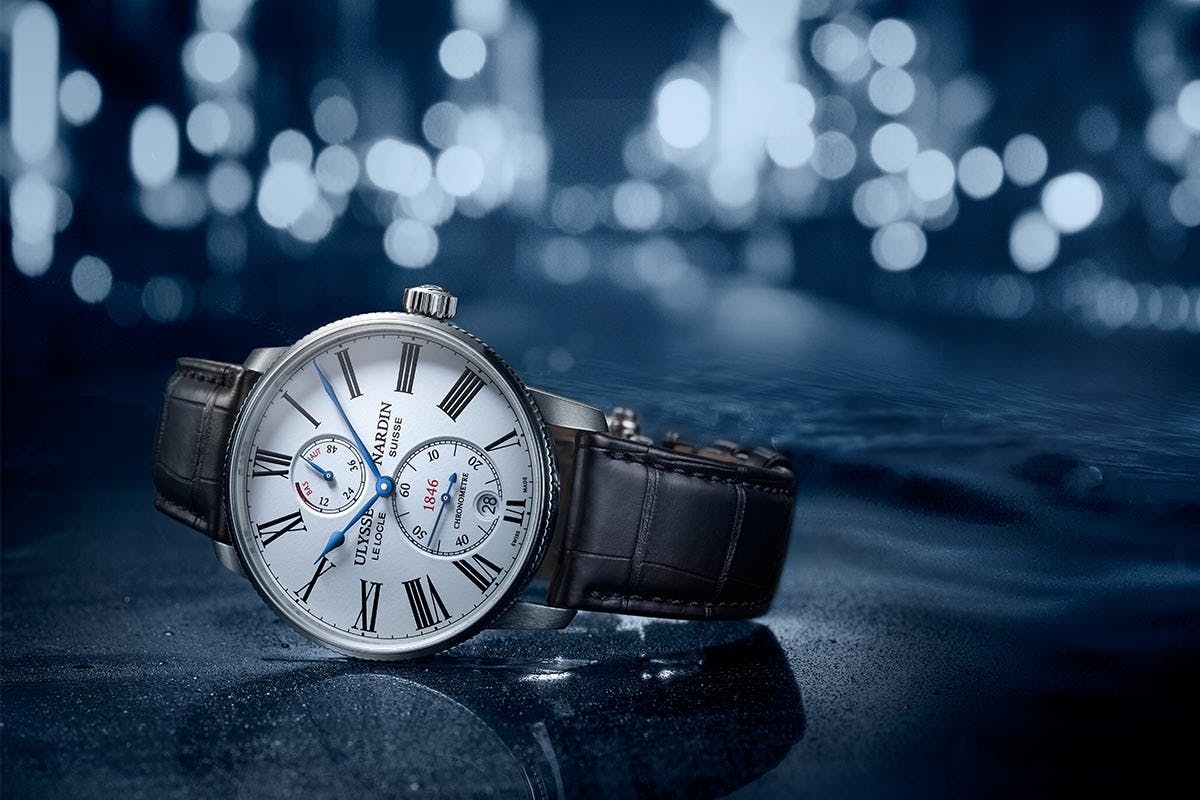 Craftsmen soon had the idea of using a thread of gold, silver, or other material to separate the different compartments to be filled: this technique has become known as cloisonné enamel.
Others preferred to exploit the transparent potential of enamel, as in stained glass, using a technique known as flinqué enamel. This in turn led to the idea of engraving a surface with patterns (guilloché) that remain visible beneath the enamel itself.
A different alternative, similar to cloisonné, is known as plique-à-jour: here, the compartments are initially enclosed by a thin sheet of copper or silver; this is then dissolved using acids, leaving no backing, thus creating a transparent effect.
Still another technique often used alongside this is that of grisaille or backlit enamel, developed in Limoges in the sixteenth century. The principle involves placing the first layer of dark enamel above a disc, usually made from gold, and then several layers of white enamel above that, with the piece being fired after each successive layer is applied. The ultimate outcome is that the different layers meld into each another, producing an infinite number of shades of grey. One example of this technique can be found on Van Cleef & Arpels' Pont des Amoureux watch; Vacheron Constantin and Patek Philippe have also used it.
Jaquet Droz, which masters most enamel techniques, also uses paillonné enamel, in which fragments of metal sheets, or paillons, are placed between two layers of enamel to add brilliance and sparkle to the dial.
And what about grand feu enamel? The term brings a smile to the lips of certain purists, since any enamel fired at over 400 or 500 °C is grand feu by virtue of that fact alone.
The post Enamel – The Inside Track appeared first on WatchBox.
This post first appeared on Watchbox |, please read the originial post: here