Living in Alignment is the goal and to be completely transparent, remaining centered this week was slightly difficult because my hormones are out of control. Without being sharing too much information about the STRUGGLE every woman goes through that is of birthing age, every 27 days, this week I found myself questioning everything. I am so GLAD this week is almost over, because it is only a matter of time that I will feel like myself.
Weekly Alignment Update
September 9 – September 16
This week has been incredibly busy with the Fall semester starting and all that jazz. Yet in still, doing the inner work and outer work was are the forefront of my mind. Here is an update of some of the amazing things that happened with regard to acting and all that jazz:
WHAT I LEARNED ABOUT MY CRAFT: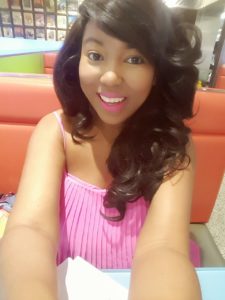 I discovered an array of Character building exercises to assist me on some of my most recent bookings. It is so important to do all that I can do create 3-dimensional human beings that people can relate to once I get in front of the camera. One document I read suggested that we focus on finding visuals that help to piece together a backstory for the character. Once I read that, I took that advice and hit the ground running. I was all over the internet trying to find visuals that resonated in the heart of the character I was focusing on. I even went out an purchased a cute little notebook for these character discovery sessions. It's all super exciting and just helpful.
WHAT AM I CURRENTLY WORKING ON:
I set the intention to do more film and TV a few months ago, and I am so grateful that I have been cast as leads in two incredible series. We are in production for both, so I am learning lines, developing characters and securing sponsors to assist with the creation of these people I'm creating.
I also auditioned for my first demo commercial and I learned much in that short amount of time. I love an engaged casting team. I didn't book it but it felt super great to audition for something like a commercial. Now, I just need to nourish that relationship and get in the room once again.
THE ALIGNMENT FACTOR:

WHAT WAS MY ALIGNMENT CHALLENGE THIS WEEK:
I was in final callbacks for a musical and I really wanted to book this lead role. When I was cut, I felt disappointed in myself. Even though I did my best, I still threw myself a little pity party. Now, alignment is all about remaining centered and now allowing external influences pull you… this is how we remain slaves to the world and our surroundings. Once I saw this happening, I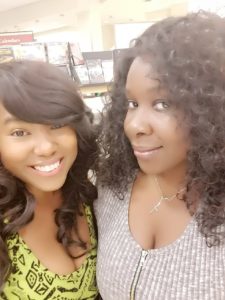 reached out to my support team and asked that they speak life into me. Sometimes when you can't do it for yourself, it's okay to ask for help and that is what I did, until I could get grounded.
It's so important to remain detached. Disappointments come when you think you've scored prematurely. I read that in one of the mindfulness groups I participate in and it's so true!!!! Disappointments also come when you do not believe that God has the best in store for you. When you knock at a door and it doesn't open, living in alignment means you know beyond a shadow of a doubt, it is not the door for you. This little stumble has encouraged me to practice my I AM statements throughout the day. It helps to remain in alignment with the truth of who I am and who I belong to.
As always, I wish you so much JOY and HAPPINESS!
Until next time,
Tammy B!
For more updates and to support this journey of the Alignment Factor, follow me on Facebook, Instagram and Twitter.