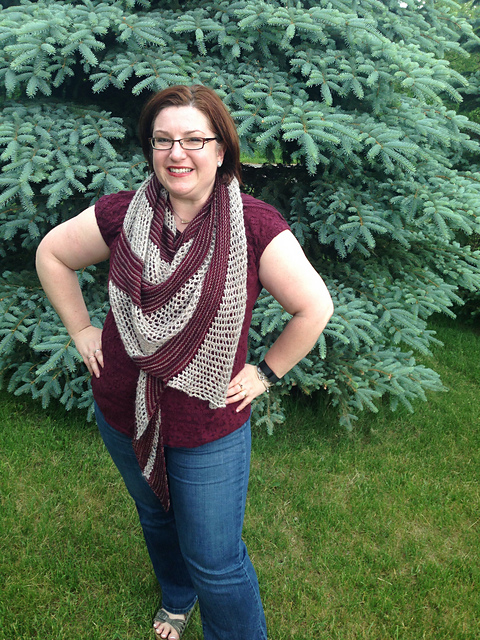 It's Fiber Arts Friday!
So...the only project I have to share this week is the blocked Quicksilver in all of its glory.
I have been debating for quite some time about my blog and Fiber Arts Friday. I just haven't been inspired to write the last few weeks other than posting updates on projects instead of tutorials and sharing knowledge like I originally intend. I also wanted my blog to help promote my products for sales. I love reading all of the blogs that link in which is a treasury of projects and inspiration but the intention of the blog hasn't achieved the goals I had set. I also realized that I haven't missed a Friday since I started in 2009 which is a true commitment so... my blog is going to take a break for a time. Please visit me on other social media.
Instagram wonderwhygal
FB https://www.facebook.com/WonderWhyAlpacaFarm
Ravelry wonderwhygal
Etsy https://www.etsy.com/shop/wonderwhyalpacafarm
Until then, keep writing those Fiber Arts blogs and inspiring.
Now, share your adventures in Fiber Arts!
Fiber Arts Friday !
To participate:
Submit your blog article using your current blog address NOT your complete blog i.e. you would submit
http://wonderwhyalpacafarm.blogspot.com/2010/02/e-i-e-i-doh.html
http://wonderwhyalpacafarm.blogspot.com
Link back to Fiber Arts Friday from your post
so that your readers can come and see everyone else's projects! Text link to
WISDOM BEGINS IN WONDER!
Visit as many of the other participants as possible and leave comments! That's what helps us all

connect!
Check out these wonderful blogs