Even though a lot of people tend to neglect their regular Fitness routines while on the road, the truth is that this shouldn't be done under any circumstances. Here are five great ways to keep up with your Fitness Regime while travelling, so check them out and stay fit and healthy no matter the destination!
Be sure not to skip your workouts
Skipping their Workouts while on vacation is one of the most common mistakes a lot of people often make, so be wiser than them and give your best not to miss your sweat sessions. Before you even plan anything else, you should make sure to prioritize your workouts in the first place, which means that you should determine when you will work out and come up with your daily schedule. If you're about to take a business trip, you should bear your itinerary in mind and decide when you'll be able to squeeze in your workouts. It's really important to do it in advance, so that you can properly prepare for your trip simply because it's easy to completely ditch your workout program if you don't plant it out beforehand.
Work out in your hotel room
On the other hand, if you know that you won't have enough time for your regular workouts, you should definitely take your routine to a whole new level without even leaving your suite. No matter what kind of training you prefer – kickboxing, yoga, HIIT, or strength training – you can always find a good YouTube video or opt for your favourite workout streaming service and have an amazing workout in the comfort of your hotel room. Besides these, there are also fantastic non-running cardio workouts that will improve your circulation, boost your metabolism, and improve your heart and lung health at the same time, which are the benefits you mustn't overlook. Or you can just go for bodyweight-only workouts that don't require any equipment at all, which are also a great solution when you don't have time to leave the hotel and hit the gym.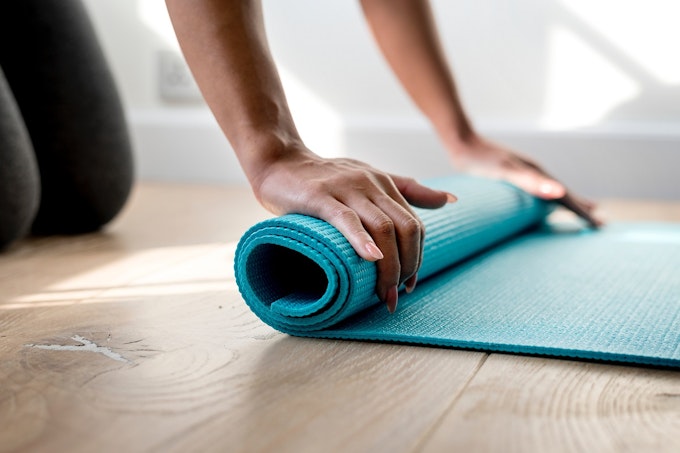 Eat as healthy as you can – even when on vacation
Apart from working out, you must remember that keeping up with your well-balanced diet is of the utmost importance if you want to stay faithful to your fitness regime while travelling. Everyone knows that vacation is the perfect time to explore different cuisines and try something brand new for the first time, but that often means that you will eat when you aren't really hungry, too. Those extra calories are highly likely to negatively affect both your waistline and your overall health, so stick to good eating habits even when on vacation. Protein shakes are never a bad choice, especially if you are used to drinking them on a daily basis anyways, so be sure to get quality protein powder such as True Protein and bring it no matter the destination. It will make you feel full throughout the day and keep you away from those extra calories, which is exactly what you need while on the road.
Stay motivated with a fitness tracker
A lot of people tend to take off their FitBit while travelling, which is certainly a mistake you shouldn't make on your vacation. First of all, wearing a fitness tracker will remind you to get moving, which is particularly important when you know that you'll be sitting a lot during your trip. This is true especially for business trips, when there are a bunch of meetings and presentations that take place indoors, so don't take you FitBit off your wrist and take those 10,000 steps no matter what. Of course, you should also wear it if you want to keep track of your steps while exploring a new city, which can be really fun at the end of the day!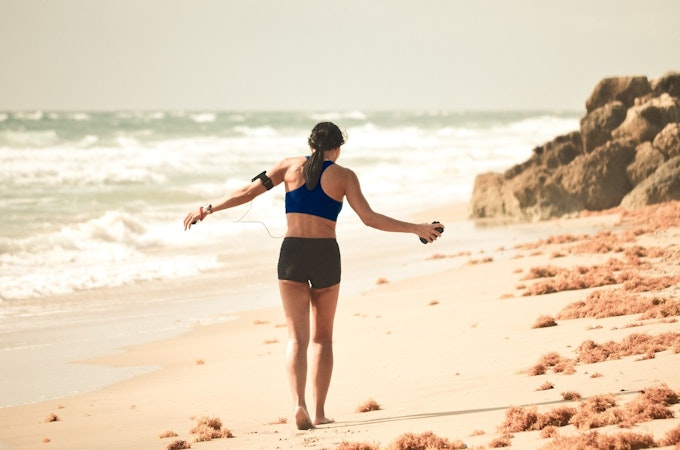 Don't forget your sportswear
Last but not least, packing your sportswear is another essential thing when you want to keep up with your fitness regime while travelling, so make sure not to forget that. Packing your bags strategically is what you should do, so re-evaluate your choices once you'll all packed, take out one pair of dress shoes, and replace it with a pair of your comfy workout shoes. You should also slip in a pair of gym leggings and a cool workout top, as these will encourage you to get moving and work out – even if you probably won't feel like it. Well, that's exactly the point of bringing your favorite sportswear, so pack a few garments and they will certainly act as a useful reminder as soon as you open your suitcase!
As you can see, there are a lot of amazing ways to keep up with your fitness regime while on the road, and these five are certainly the most effective ones you shouldn't overlook. Just stick to our tips and you'll see that everything is possible when you're properly organised!