What's the first thing that springs to mind when you think of planning a wedding? Where's it going to be?! This is one of the most crucial and exciting parts of the booking process. You can book your Wedding ceremony, drinks reception and evening reception wherever you want. Isn't that exciting?
Firstly, you need to establish how many guests will be attending, as this will determine how much space you will need and perhaps eliminate smaller venues or make you realise that some venues are just that little bit too big. Secondly, you need to consider the maximum distance you're willing to travel to get to the Venue from home/the ceremony. Some family members may not be local and you don't want everyone having to travel hundreds of miles to get to your venue – with the exception of destination weddings of course!
With this in mind, it's time to explore the types of venues that are available to hire! Here, we have listed a selection of venue types and our thoughts on each one.
MARQUEE WEDDINGS: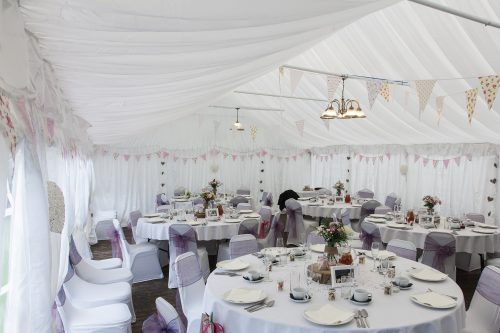 Possibly a more weather dependant venue idea is a marquee or a tipi wedding. Marquees can be hired privately or they may come with hiring a plot of land for your wedding ceremony and reception. A lot of marquees can be attached to a building which could be part of the wedding venue. For example, you may have your ceremony at a golf club and then have a marquee from the golf club where you can have your wedding meal and your evening reception featuring a live wedding band or a DJ service for the evening. Wedding bands can perform on a dedicated stage, which you can hire for the marquee as well as the dance floor. Marquees come in all shapes and sizes and can either be hired will all of the kit – such as a dance floor, tables and chairs and minimal decorations or hired just as it comes. You can decorate as much as you want in a marquee, with lots of lights and balloons and glittery ribbons etc. to make sure it looks like a whole lot more than just a big tent. It's really nice to have a marquee for a wedding as it means the party is still inside but you have the option to go outside. Think of it as a blank canvas, you can express yourself and decorate your venue how you want.
LOCAL ATTRACTIONS: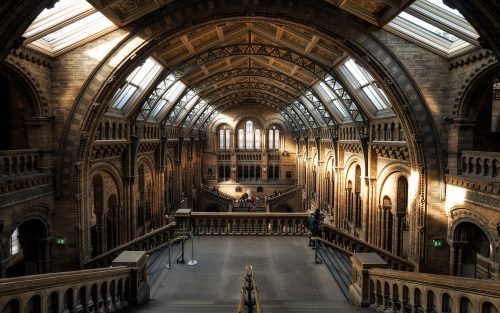 Something a lot of people don't think of when choosing a wedding venue, is local attractions. Now hear us out – there may be loads of attractions right on your doorstep which actually offer venue hire, and you might not even know. Have you ever considered the local museum? How about the zoo? What about your local football ground? Lots of couples don't even consider these options for a venue. The most common "attraction" venues are libraries and museums as they have absolutely stunning architecture and surroundings meaning you don't really need to do any decorating. The venue itself will also be completely unique to any other venue anywhere else! It may be that the venue itself won't allow you to hire it out for a whole day, due to other customers/tourists visiting and buying tickets to go on tours. Venues like this will have designated areas for weddings and any other events meaning you won't have your wedding reception disturbed by the public. All the finer details are worth double checking with the venue itself to find out what they offer in their venue hire package.
STATELY HOMES: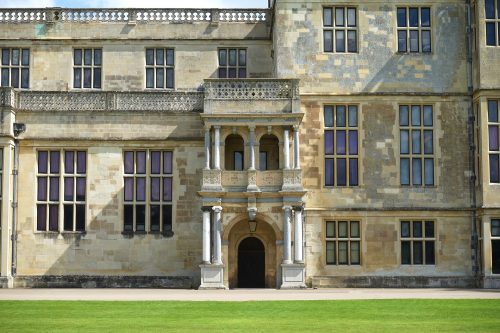 The ultimate fairytale wedding in your very own castle, abbey or manor house. Most stately homes are listed on the National Trust website with all the information you could possibly want to know about the venue. This includes information about the history of the building as well as details regarding the rooms and areas available for hire for various events, including weddings. Most stately homes that do offer venue hire, will also offer wedding packages which would typically include catering and the venues' standard decorations etc. However, this may not be the same with every stately home so it's worth checking all of this with each individual venue you look into. One of the best things about a stately home is the surroundings and the gardens. What a perfect place for wedding photos! And, if you're not quite so lucky with the weather, there's no doubt that the interior of your wedding venue will be absolutely stunning, and again, perfect for wedding photos.
OUTDOOR GARDENS/VINEYARDS: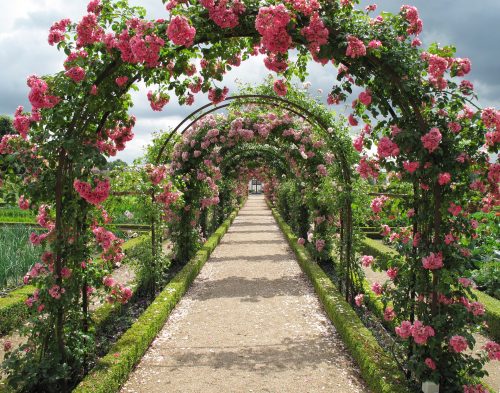 You've got to trust the weather for this venue type. An outdoor garden and/or vineyard wedding in gorgeous weather is what you call paradise, especially if you're an outdoorsy kind of person. More commonly, couples will travel abroad if they want to have a wedding in a vineyard which is quite popular for brides and grooms right now – as they've got a better chance for some sun. On the land, there is usually a building which is used for the catering side of the wedding as well as all the power supply for lights and music. Your ceremony could be held inside and then the party could be outside in the gardens or vice versa. Having space both inside and out will mean you have the option to move around on your wedding day and play around with the possibilities of the venue. Depending on the actual gardens, they may not be able to provide food for your wedding so this may need to be hired separately. But the one thing that makes this type of venue amazing is the photograph opportunities. Beautiful scenery and lovely weather…what more could you want?
BARNS: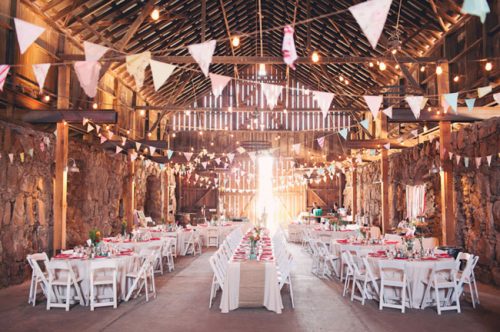 The most popular venue type right now – The Barn Wedding. This type of venue has a really understated beauty which has captured the attention of prospective brides and grooms. With wooden beams and rustic decorations, a barn is perfect for the Bohemian style wedding. It's very common to hang fairy lights across the ceilings and have flowers everywhere as part of the decoration and the general theme is very nature orientated. A lot of barns will have a small selection of decorations available for you to decorate with, however, some will expect you to bring your own decorations. Something to double check as well is if the barn is a genuine barn venue which is only used for events such as weddings or whether it was/is a working barn where animals are still around… something to think about perhaps. How far are you willing to go to have an authentic barn? If you get the right barn and decorate it right, a barn wedding is truly beautiful. A great choice of live entertainment to complement the rustic style of a barn wedding is an acoustic folk band.
HOTELS:
With so many gorgeous hotels across the country, they are ideal for weddings and other events. They will nearly always have a designated function room where they can seat and hold a large party; perfect for weddings. Often, hotels will offer packages to book the whole wedding, including the ceremony and the evening reception – along with all food and drinks for the day. There's also usually free rein when it comes to decorating the venue, but you can always check all of this with the hotels' events manager. You can also ask them lots of your questions including if they're licensed to have live wedding music at their venue, which most hotels do. Professional wedding bands will know everything about performing at different venues, and one of the most common ones is a hotel – so you don't need to worry about them! There are hotels here, there and everywhere, meaning there's always going to be one near you! And even if there isn't one you like near you, it's a hotel… and your guests can book a room for the evening if necessary.
RESTAURANTS AND BARS: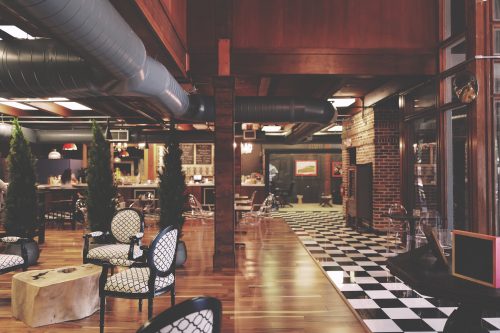 Quite similar to hotels – dependent on size, restaurants and bars can also be used for wedding receptions and ceremonies. There may be more restrictions with these types of venues, depending on their location as they may be on the main road as opposed to its own private restaurant venue. Obviously, the seating arrangements will be taken care of by the restaurant and you will know exactly which areas you have for your reception and whether they have a separate function room for the ceremony. More often than not, the restaurant will only accommodate for the wedding reception with your DJ or wedding band, food, and the drinks for the evening. However, some venues are larger than others, so it's worth asking the question. In terms of decorations, you'd need to discuss it all with the owner of the restaurant to ensure you're okay to bring things for the tables, walls and general bits and bobs. Restaurant weddings are very stylish and modern and definitely worth investigating in your search for the perfect venue.
TOWN HALLS: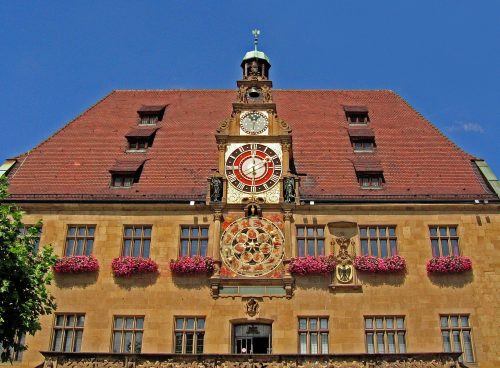 Every town has a town hall, and where better to bring your whole family together? A potential wedding venue is right on your doorstep! Town halls are usually very spacious and have plenty of room for all of your guests and they can be a lot less expensive to hire out than other venues. When booking the town hall, you would need to provide everything else yourself for the wedding reception e.g. food, decorations, music arrangements etc. One thing to double check is if the town hall can provide tables and chairs for the wedding – most do but it's worth asking the question. You can inject your style and personality into your wedding venue when it's a town hall, making the night all about you and your other half.
There may be some other wonderful and amazing venues we may have missed but we hope we've given you some insight into venue options for your wedding reception!
If you're looking into booking a wedding music band for your wedding venue make sure you should check out our huge selection of acts. If you've got any questions about booking live wedding entertainment, you can get in touch with our friendly advisers between 10am and 10pm, every day, including bank holidays and weekends.
The post YOUR GUIDE TO WEDDING VENUES FOR YOUR RECEPTION appeared first on Entertainment Nation Blog.