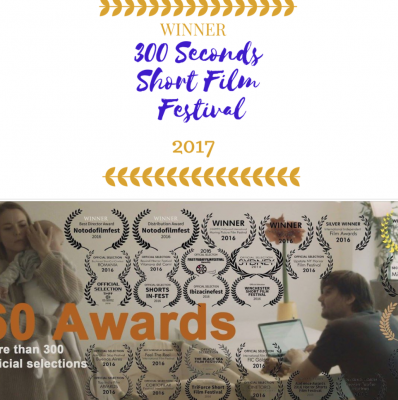 !"SAVE" GANA EL PREMIO AL MEJOR DRAMA EN TORONTO Y ALCANZA LOS 60 PREMIOS INTERNACIONALES!

-!"SAVE" recibe el PREMIO "BEST DRAMA" en el "300 Seconds Short Film Festival 2017" en Toronto. CANADA.
El multi premiado cortometraje de Iván Sainz-Pardo alcanza la increíble suma de 60 premios internacionales y más de 300 selecciones en Festivales de Cine de todo el mundo.

-WINNER "SAVE - Short Film" by Ivan Sainz-Pardo has won "BEST DRAMA AWARD" at "300 Seconds Short Film Festival 2017" in Toronto. CANADA.
The short film by Iván Sainz-Pardo has won 60 International Awards and It has more than 300 official selections ay Film Festivals around the World.

Congrats Josephine Ehlert, Roland von Kummantand Philipp Fabian Kölmel!

— con Ivan Sainz-Pardo.